Product & Engineering
Announcing the Duo Help Center Ticket Portal
One of our main priorities is continuously improving our customers' support experience at Duo. Toward that goal, we are excited to announce the public launch of our support ticket management portal functionality in the Duo Help Center.
In addition to our existing Knowledge Base, the Help Center now includes the ability for you to file and manage your support cases. This functionality is available for all paying editions.
To access the ticket management portal, administrators need to log in at admin.duosecurity.com and click the Support Tickets link in the navigation bar on the left: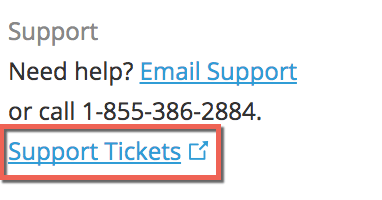 In the portal you'll be able to view a comprehensive record of your support cases, submit new tickets to the Duo Support Team, and view & update ongoing cases at any time. When an issue has been resolved, you will be able to provide feedback on your support experience.
We believe that managing your support cases from the Help Center ensures the most secure and efficient experience for tracking issues you may encounter when using Duo's products. You will also be able to view issues submitted by other Duo Administrators on your account. This reduces the risk of creating duplicate issues and increases awareness across your organization.
While Knowledge Base content will remain publicly accessible, the ticket management portal requires authentication to your account and can only be accessed by listed administrators for all paid editions.
If you have any feedback while using the new Help Center functionality, please contact us support@duo.com.