industry news
Duo Launches New Customer Referral Program, Offers $50 Amazon Gift Card for Every New Customer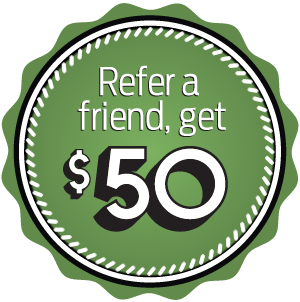 If you're using Duo 2FA, you know how easy it is to implement the strongest authentication on the market. Now we've made it even easier than ever to recommend Duo to friends and colleagues - just look for the new Referral button on your dashboard (or click the badge over there on the right). Even better, whenever someone you recommend becomes a paying customer of Duo we'll send you a $50 Amazon Gift Card, with no limits to the number of gift cards you can receive. There are many compelling reasons to introduce your connections to Duo:
Duo offers the strongest 2FA on the market. Your colleagues at other companies may not know Duo offers the most technically advanced 2FA available anywhere. For instance, login requests are signed with an asymmetric key pair, which provides a stronger identity assertion than passcodes and prevents the kinds of breaches that hit RSA. If your associates at other companies aren't using two-factor authentication their accounts are open to takeover and their data is vulnerable.
Duo is easy to deploy and easy to use.
Your friends at other companies might think that implementing two-factor authentication is a hassle. But you know that Duo is the easiest two-factor authentication to deploy and use - you can have it up and running in less than 5 minutes. We make it easy for users to enroll their phones, which dramatically speeds the rollout process. Duo's ease of use also means your colleagues will get fewer support calls, freeing them up to concentrate on the countless other things on their plate.
A free $50 Dollar Amazon gift card! Every time you refer another company that becomes a paying customer, we'll say thanks by sending you a $50 Amazon Gift Card.
So go ahead, use the button! Your friends will thank you, and so will we.