Product & Engineering
How Duo Guards Against a Galaxy of Threats
What do Duo and the Guardians of the Galaxy have in common? They're superheroes who save their galaxies from unexpected threats.
Tech smarts and teamwork are critical to superhero-level protection, no matter what threats you're facing. How do you protect your galaxy against cyber attacks?
In Marvel Studios' Guardians of the Galaxy Vol. 3, Groot is locked and loaded with bigger and more advanced skills, Mantis has opened up and embraced her powers to help protect her family, and Nebula has brand-new upgrades from Rocket, for starters.
And what about you? You've got Duo. Discover Duo's cybersecurity superpowers in these videos:
Be sure to check out more videos of Duo's superpowers!
Duo – The Defender of Cybersecurity
To fight threats, the Guardians each use their unique abilities and skills to keep the galaxy safe. Duo helps teams save the day by protecting devices and data.
To understand how this superhero product works, the short story you get after the quiz features Pascal, a newly hired CIO quick to embrace modern authentication technology. With attackers getting more sophisticated by the second, he knew that he needed to adopt a Zero Trust security model. After extensive research, Pascal determined Duo checked off the Zero Trust infrastructure requirements on his list:
Multi-factor authentication and Risk-Based Authentication combat unauthorized account access

Single Sign-On solves for repetitive logins and reduces the number of passwords to use

Passwordless Authentication makes logins super easy and more secure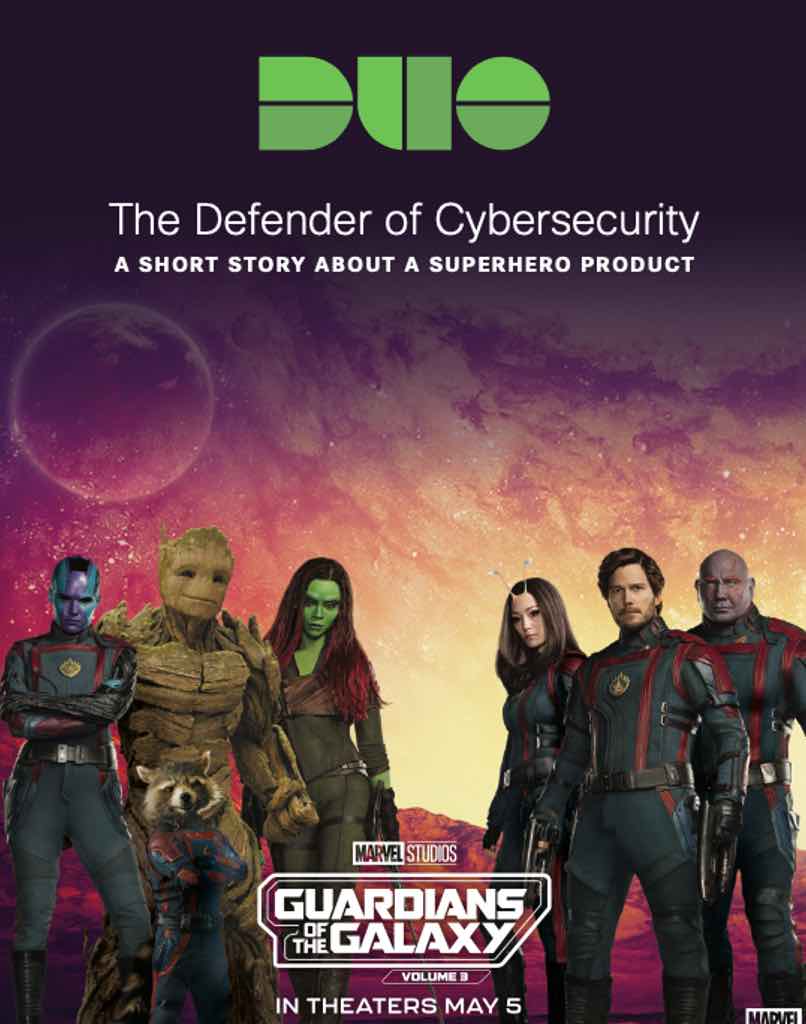 What happens next? Take the quiz below to get the short story - and a chance to get Fandango Movie Tickets to see Marvel Studios' Guardians of the Galaxy Vol. 3 in theaters!
Are you guarding your galaxy? Take the quiz to find out
Evil has a new face, especially when it comes to the High Evolutionary.
Is your galaxy secure from evil threats? It might be today – but for how long? To see how you can keep it safe, take the five-question quiz at DuoDefends.com/Guardians.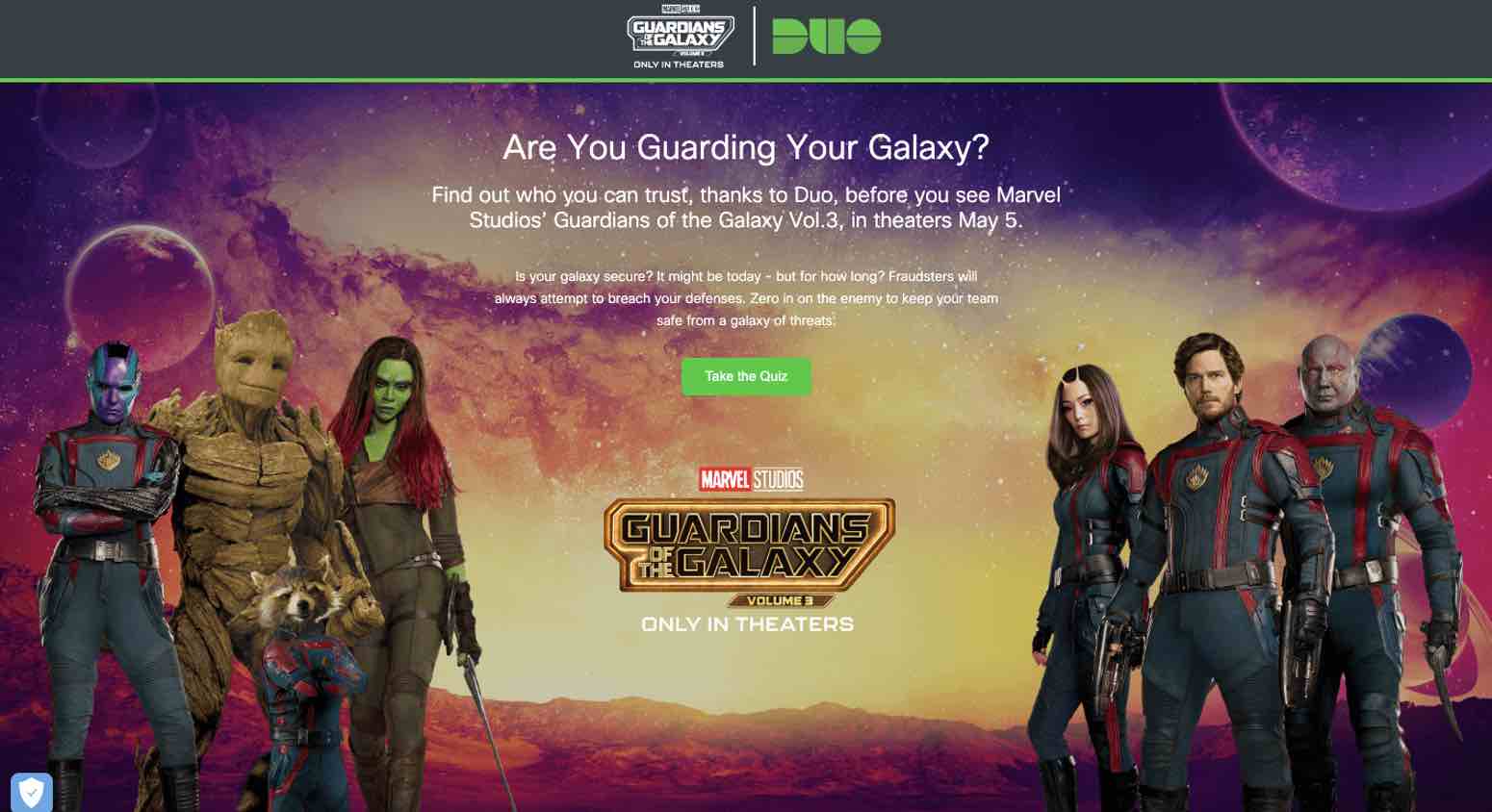 Can't wait to try Duo for yourself? Sign up for a 30-day free trial today!
For more defense inspiration, see Marvel Studios' Guardians of the Galaxy Vol. 3, now playing only in theaters.