Industry News
What the UK's "Love Island" Can Teach Us About Duo Security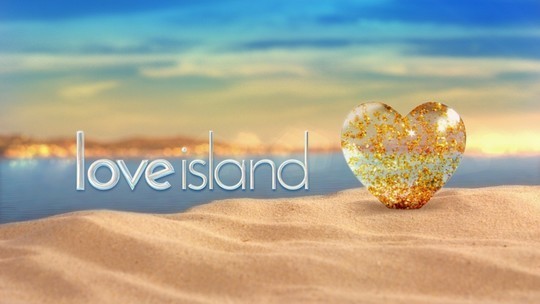 I have been pondering the similarities between the UK's "Love Island" and Duo's multi-factor authentication. It's true if you live in England, it is likely that now that our six-week stint of "Love Island" is over, you are reluctantly returning back to Netflix to find your next TV series fix. Am I right?
I know what you are thinking, how can a cloud-based security company hold any synergies to a dating reality show? Behind the glamour, bikinis and 'salmons' flopping into the pool, there are parallels to be made.
Assess Match Risk
When it comes to cybersecurity, we can learn a lot from this year's cast of "Love Island" 2019!
Let's first look at the coupling up process, individuals select their most compatible matches on a first sight basis, before even a hello has been made. But although first impressions are great, how well do you really know your match?
Well it's not all that different to Duo's multi-factor authentication process. Duo allows you to check that your users' devices meet your security standards before granting them access; safeguarding against vulnerable or potentially compromised endpoints. With Duo's zero-trust security framework even if you think you know something about a user based on their email for example, we know you do not really know if that is actually the same user or someone with stolen credentials. With multi-factor authentication (we verify users through more than one methodology seamlessly) you don't have to guess if you are match. You will know.
Get Intel to Monitor and ID Bad Actors
With Duo's Unified Endpoint Visibility, you can see, track and report on all end user devices from a single dashboard. Duo's user and device reports give admins actionable data on user behavior and risky devices, while deployment and authentication reports let you track admin progress. Our detailed user, admin and telephony logs let you search or easily integrate with SIEM systems.
Connect Via Mobile
'I GOT A TEXT" – well, actually, a Duo Push notification.
The same way the "Love Island" contestants enter the villa and communicate or receive new tasks by text, Duo allows user to navigate through secured areas to tasks — after approving Duo Push app notification. According to the U.S. The National Institute for Standards and Technology (NIST) has deemed SMS-based two-factor authentication as no longer secure enough to keep hackers out. Duo Push provides a secure way to resolve this. Duo Push is an authentication request you'll receive as a notification on your smartphone app. It's quicker, easier and more secure.
Compatible with Multiple Partners
Similar to a number of this year's contestants (I will not reveal names), Duo is also compatible with more than one partner. Duo partners with the most innovative enterprise technology vendors to implement best-in-class security solution. Some of our top partners include SFDC, O365, Workday and Anyconnect (Cisco). From integrations with network, endpoint and cloud security services, Single Sign On (SSO), to identity management systems and business applications, Duo works seamlessly with your infrastructure to enable a zero-trust security environment.
Suss Out the Weakest Link
Lastly, like any good reality TV show there is always the weak player within the camp of contestants. With Duo's free phishing tool, you can spot the less aware members of your organisations quickly.
Although we can't promise you a prize fund of €50K, we can promise your organisation exceptional security that is drop dead simple to use. Check out our comparison of modern two-factor authentication solutions vs. older, traditional solutions.
On "Love Island" you must remain in a couple to win, and with Duo's two-factor authentication, it combines a couple of easy identity verification methods into one solution to gain access and stay secure.
Sign up for a free trial and learn how Duo can be your perfect security match.