The 22nd Black Hat Conference is just around the corner, with two jam-packed days of sessions, workshops, and vendor exhibits. And about those sessions... you've got plenty of opportunities to hear from both Duo and Cisco during the conference! Check it out:
"Woke Hiring Won't Save Us: An Actionable Approach to Diversity Hiring and Retention," presented by Rebecca Lynch, Duo Software Engineer, on Thursday, August 8 at 9:00am
"Inside The Apple T2," presented by Duo Labs Security Researcher, Mikhail Davidov, and Duo R&D Engineer, Jeremy Erickson, on Thursday, August 8 at 2:30pm
"Shifting Knowledge Left: Keeping up with Modern Application Security," presented by Duo's Head of Security Engineering, Mark Stanislav, on Thursday, August 8 at 5:00pm
"Defeating Evasive Malware: Sacrifice is a Good Little Trick," presented by Shyam Sundar Ramaswami, Cisco Security Researcher, on August 7 at 11:30am
"DNS On Fire," presented by Warren Mercer, Cisco Talos Threat Researcher, on August 7 at 12:40pm
Parents and Caregivers in Information Security Meet Up, led by Jamie Tomasello, Duo's Head of Security Operations and Compliance, on Wednesday, August 7, at 10:20am
Assessing Cognitive Capacity and Burnout Meet Up, led by Jamie Tomasello on Thursday, August 8, at 11:15am
Friends of Bill Meet Up, led by Jamie Tomasello on Wednesday, August 7 at 3:00pm and on Thursday, August 8 at 3:00pm
Can't make it to the talks or just need some more Duo in your desert? Don't worry - we have plenty of opportunities to catch up with you during the week.
Visit us at booth #675 in Mandalay Bay's Shoreline room, south conference hall anytime between 10:00am and 7:00pm on Wednesday or 10:00am and 5:00pm on Thursday to learn more about our zero-trust security platform via a demo, pick up some swag, or get in front of our photo booth to custom a gif where we ask you to "show us trust, then show us zero trust."
Lastly, please join us for the Cisco Black Hat Party at Jewel Nightclub on Wednesday, August 7, at 8:00pm. We'll have food, drinks, and special surprise entertainment. Get on the list now! Register here.
Details
Date:

Tuesday, August 06 – Thursday, August 08, 2019

Venue:

Mandalay Bay

Address:

3950 S Las Vegas Blvd, Las Vegas, NV 89119
Presenter Info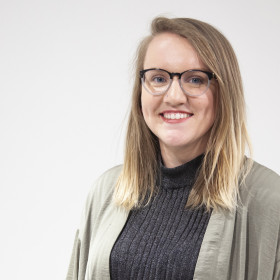 Rebecca Lynch, Duo Security
Rebecca Lynch is a Software Engineer at Duo Security, University of Michigan alumni, and University of Illinois MS-CS student.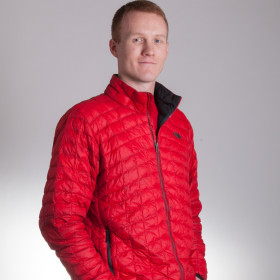 Jeremy Erickson, Duo Labs
Jeremy Erickson is an R&D Engineer at Duo Labs where he works on all things Auth. He is currently contributing to the death of the password and trying to figure out how this whole ZTN thing works. In the past he has worked on the security of autonomous vehicles, defended home networks from MITM attacks, attacked VMs, automated the analysis of malware, and even started a small security academy.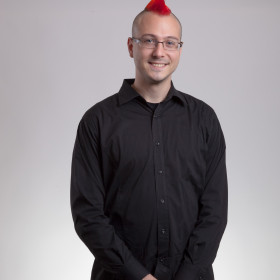 Mikhail Davidov, Duo Labs
Mikhail Davidov is a Security Researcher at Duo Labs specializing in vulnerability research and reverse engineering. After spending years in the consulting bug mines and developing crash dump analysis tools for DARPA, Mikhail now helps keep software and hardware vendors accountable for their security claims.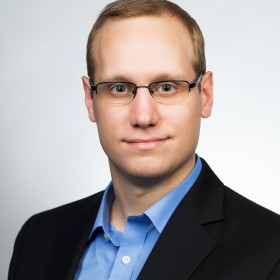 Mark Stanislav, Duo Security
Mark Stanislav is the Head of Security Engineering for Duo Security. Stanislav has spoken internationally at over 100 events, including RSA, DEF CON, SOURCE Boston, Codegate, SecTor and THOTCON. His security research and initiatives have been featured by news outlets such as the Wall Street Journal, the Associated Press, CNET, Good Morning America and Forbes. Stanislav is the Author of the book Two-Factor Authentication. Stanislav holds a BS in networking and IT administration and an MS in technology studies focused on information assurance, both from Eastern Michigan University. During his time at EMU, Stanislav built the curriculum for two courses focused on Linux administration and taught as an adjunct lecturer for two years. Stanislav is currently pursuing his PhD in cybersecurity from Dakota State University. He holds CISSP, Security+, Linux+, and CCSK certifications.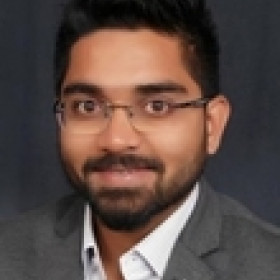 Shyam Sundar Ramaswami, Cisco Umbrella
Shyam Sundar Ramaswami is a Lead Security Researcher at Cisco Umbrella. Shyam is a TEDx speaker, GREM certified malware analyst, and teaches cybersecurity. He runs a "Being Robin" mentoring program where he has 300+ students globally and has solved kidnapping cases using his "Social Media Forensics" concept working with Tamil Nadu police.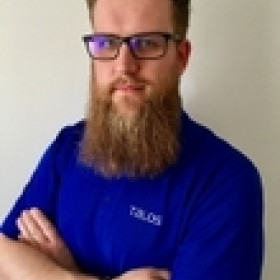 Warren Mercer, Cisco Talos
Warren Mercer joined Talos coming from a network security background, having previously worked for other vendors and the financial sector. Focusing on security research and threat intelligence, Warren finds himself in the deep, dark and dirty areas of the Internet and enjoys the thrill of the chase when it comes to tracking down new malware and the bad guys. Warren has spent time in various roles throughout his career, ranging from NOC engineer to leading teams of other passionate security engineers. Warren enjoys keeping up to speed with all the latest security trends, gadgets and gizmos; anything that makes his life easier in work helps!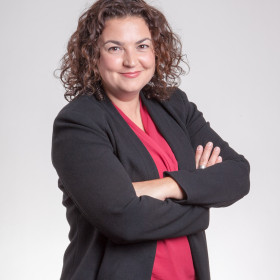 Jamie Tomasello, Head of Security Operation and Compliance, Duo Security
Learn more here!