Nobody knows the security challenges facing healthcare better than the IT and security teams working in those organizations today. That's why Duo asked Kris Kistler, VP and Chief Information Security Officer at Centura Health, to join us for an executive perspective on these challenges and how the healthcare industry is addressing them.
Publicly-referenced data breaches grab the headlines, but there's a lot more to talk about in modern healthcare IT: electronic health records (EHR) and hosted services designed for healthcare organizations have streamlined patient care, while new treatments like chip-enabled medication or telemedicine tools have improved the quality of that care. But with stricter compliance requirements to manage these data and tools, and data more valuable to attackers than ever, modernization adds risk as well. Gaining better visibility and control of their environment is top-of-mind for many healthcare organizations.
Join us for an informative discussion on healthcare IT for today and tomorrow, with practical tips and lessons learned by a major hospital system!
Presenter Info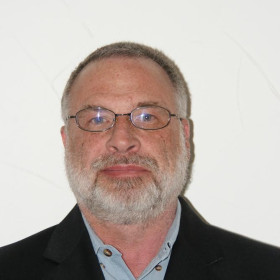 Kris Kistler, CISSP, HCISPP
Kris Kistler is currently the VP and CISO for Centura Health and CSO50 award winner for 2016. Kris has over 25 years of experience in the Information Security field. In addition to healthcare specific experience, his background includes 10 years law enforcement, corporate security operations in the Financial Industry, Internet Service Provider industry, and Managed Security Services Provider (MSSP) roles. He has achieved over a dozen multi-disciplinary technical IT specialty certifications in Systems, Network, and Security disciplines. Centura Health first achieved HITRUST CSF certification in 2012, and continued through 2018.