Ninety-nine percent of vulnerabilities exploited through the end of last year were already known to security teams, according to Gartner analysts*. This underscores the importance of keeping devices which access your corporate resources up to date.
To address this problem, many organizations issue and manage laptops and desktops for users. But challenges exist for both end users and administrators. For end users, forcing updates impacts productivity and user experience. For administrators, the process to get all the users' devices patched can be a laborious task,. Devices beyond the IT department's control (such as personal or contractor devices) must also be considered. Without an actual enforcement point, administrators could be allowing vulnerable devices into an organization's network. Duo Device Health application was built to solve these challenges. The lightweight application performs security checks before completing authentication to help ensure secure application access from any device and location.
Join Jonathan Hogue to learn how you can better secure your remote workers regardless of whether their devices are managed or personal, leveraging the Device Health Application that is already part of your Duo subscription!
Pre-requisites:


Gotomeeting client download requirements

Participant is able to access the Duo Admin Panel with an Administrator role or higher

An application such as DAG that a health check policy can be enabled on for test user

A Windows 10 or MacOS 10.13 or later device that the participant has admin privileges on

* https://www.gartner.com/smarterwithgartner/focus-on-the-biggest-security-threats-not-the-most-publicized/
Presenter Info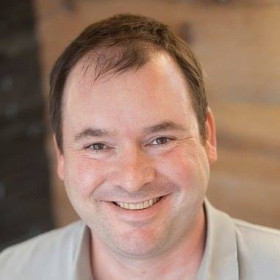 Jonathan Hogue
Jonathan is a Senior Product Manager at Duo Security where he is responsible for the Device Health Application. Prior to joining Duo, he had roles (mostly product management) at NSS Labs, Rackspace, Polycom, Cisco, Trend Micro, and others. He has an MBA from the University of Texas at Austin and a Bachelor's in Information Technology from the University of Phoenix. Jonathan is a huge Cubs fan, crazy dog person, and decent home cook.