As more resources extend beyond the protections of the traditional perimeter, managing device security becomes even more crucial: 33% of companies surveyed in 2019 said they had experienced a device-based compromise, and the majority reported the impact was major*.
Duo has provided our customers endpoint visibility and granular access control, enforcing policy at the point of access and checking the "security hygiene" of a device each time it connects. With our new Device Health application, we are now able to extend these capabilities further, reducing the risk of security breaches (ransomware, malware, data loss, etc.) due to unsafe and vulnerable laptop/desktop devices.
Join Duo's head of Product Management, Jim Simpson, for an introduction and walkthrough of Duo's new Device Health functionality and how you can use it to mature your zero-trust access strategy.
* Verizon's 2019 Mobile Security Index: https://enterprise.verizon.com/resources/reports/mobile-security-index/
Presenter Info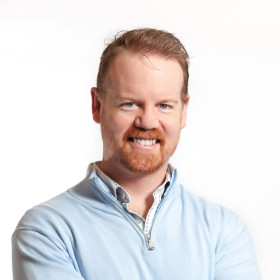 Jim Simpson, Head of Product Management, Duo Security
Jim leads Product Management at Duo Security, with an emphasis on centering people in the solutions for today's security challenges. Over his career, he's held leadership roles in engineering, design, and product management at several successful midwestern startups, including Arbor Networks and Healthmedia. He holds a patent for cloud mitigation services, and degrees in Computer Science and Japanese.