In today's cloud and mobile first era, modern enterprises not only have to provide secure and scoped access to users but also to machine identities. IT leaders today are challenged with enabling access while balancing security with usability. Duo is committed to our mission to democratize security. Our access security platform offers cloud-based multi-factor authentication (MFA), Single Sign-On (SSO) and a granular policy engine for admins to enforce security based on criteria like user, device health, location, and more.
We are excited to share that Duo Single Sign-On will soon support the Open ID Connect (OIDC) authentication protocol. OIDC can improve the end user experience and security posture simultaneously by natively supporting use cases that Security Assertion Markup Language (SAML) struggled to, such as mobile and single page apps. Duo will support OIDC as well as SAML protocols to help our customers crawl, walk and run as they embark upon the OIDC journey. Duo SSO is available to all paying Duo customers regardless of their subscription. This is yet another step to democratize security by reducing reliance on passwords and making secure access available to all.
Check out this webinar to learn more about what's next and get some of your questions answered livefrom our product experts.
Presenter Info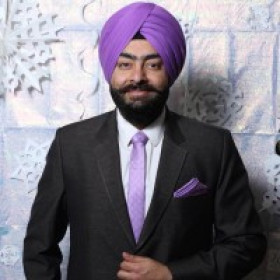 Aman Nagra, Product Manager Lead
Aman Nagra is the lead Product Manager at Duo. Aman is responsible for Duo's Single Sign On (SSO) Offering. An avid Cricket fan and traveller, Aman spends his free time watching and playing cricket, trying new coffee beans and thinking about where to travel next.
Colin Medfisch, Product Manager, SSO
Colin is a Product Manager at Duo, leading our Single Sign-On projects. He has been with Duo since 2016 after background in both the mobile development and security fields. Within Duo, Colin has a range of background experience, including Customer Success and Solutions Engineering.