Modern, cloud-forward businesses have major cost and scaling benefits over a traditional IT environment, but bring new challenges for admins and security teams to address. John Bates, the CISO and General Counsel for the nation's largest onshore big data consultancy Clarity Insights, knows these challenges well. This includes providing secure access to customer data to hundreds of remote workers using their personal and managed devices to access sensitive information all over the US. After finding standalone MDM and endpoint security solutions ineffective for managing access to all of their services and endpoints, they chose Duo's trusted access solution to protect their users and clients.
Join Duo Security along with John Bates for an interactive conversation on proactively addressing the challenges his team faced to safeguard access to their data.
Presenter Info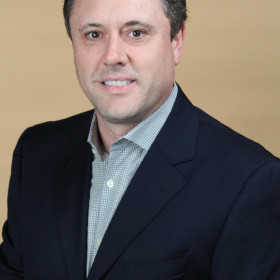 John Bates, General Counsel / Chief Information Security Officer, Clarity Insights
John G. Bates is general counsel and chief information security officer for Clarity Insights in Chicago, IL. He is responsible for all legal, risk management, IT security, and compliance functions and has led HITRUST and ISO 27001 certification programs.
Previously, he was with U.S. Cellular's IT strategic sourcing and vendor management group. His responsibilities included negotiation, drafting, and approval of large scale IT infrastructure agreements including professional services, software licensing, hardware/appliance acquisition, maintenance/support, outsourcing, and training. Prior to working with U.S. Cellular, Mr. Bates served as in-house counsel and a business leader in a variety of technology industries including software development, electronic auditing, eCommerce, music licensing, manufacturing, and consumer electronics.
Mr. Bates currently serves as immediate past-chair of the ACC Intellectual Property Network, IP Network liaison for the IT, Privacy & eCommerce Network, and a member of the Chicago Chapter's Street Law program.
Mr. Bates received a BA from the University of Illinois at Urbana-Champaign and JD from Illinois Institute of Technology, Chicago-Kent College of Law.