For many businesses, there is no such thing as a "one size fits all" security policy. The balance of security and convenience will differ across the functions of the business: while sales staff may have limited access to services and are free to use their own devices, your system-critical admins may need to use only corporate-managed devices issued to them with additional security measures. However, maintaining visibility and control over these two device environments has been a complicated and messy process. In fact, 79% of SANS professionals surveyed in 2017 say hunting for compromised endpoints is "difficult or impossible".
Presenter Info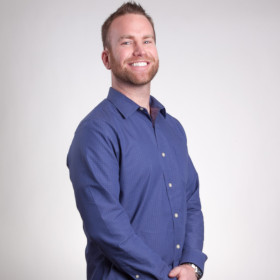 Ian P. Sharpe, Product Marketing Manager
Ian P. Sharpe is a business-driven security technologist and has held security engineering and security engineering leadership roles in the United States Air Force, salesforce.com and Workday. He holds an MS in Computer Information Systems with emphasis in cybersecurity from Boston University and an MBA from UC Berkeley Haas School of Business. He is passionate about solving fundamental security problems and enjoys sharing what he has learned. In his spare time you can find him at Alley 6 Craft Distillery perfecting delicious spirits.