In August, NIST released the final version of SP-800-207, Zero Trust Architecture. This publication provides helpful guidance to federal cybersecurity specialists walking the fine line of enabling their team to accomplish the core mission, adhering to strict AAL compliance standards, all while working with a limited budget. Legacy authentication solutions like CAC/PIV add to these challenges of cost and complexity. Preparing, managing and deploying these solutions add friction not only for users, but also for the admins and service providers supporting them. A zero-trust approach to secure access builds on the foundation of strong multi-factor authentication for users by considering the security hygiene of their device and network each time an access decision is made.
With much of the discussion on zero-trust focused on the private sector, it can be difficult to choose tools that will enable modern security measures while complying with the federal mandates and directives governing them. Recognized as a leader in Forrester's 2020 Zero Trust Wave, Cisco is supporting zero-trust evolution for federal agencies and the providers supporting them through solutions like Duo Security for secure remote access.
Join Micah Wilson, General Welton Chase (ret.) and Ron Morgenstern to separate the benefits from the buzzwords when it comes to zero trust, and improve your remote work security without adding friction.
Presenter Info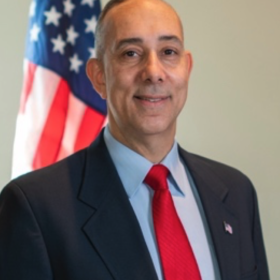 Welton Chase
Welton Chase, Jr. is a retired General Officer and combat Veteran who served in the United States Army for 31 years. He began his career as a young private and upon graduating the US Military Academy Prep School he completed his education at Widener University graduating in 1987 as a Distinguished Military Graduate and an Electrical Engineer. A 2016 Federal Top 100 Information Technology Award Recipient, in 2018 he was appointed by the Secretary of Commerce to the Board of Directors for the First Responder Network Authority (FirstNet) and currently serves as a Customer Success Executive at Cisco Systems, Inc. an American multinational fortune 500 technology conglomerate headquartered in San Jose, California.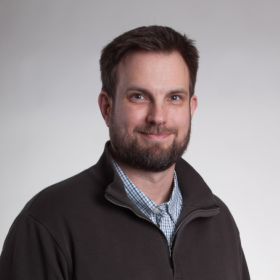 Micah Wilson
Micah Wilson is the Public Sector Sales Engineering Manager for Duo Security. In prior roles, Micah worked as a Federal Information Assurance Analyst responsible for penetration testing, continuity of operations planning, and certification and accreditation testing of government systems. In his current role, he supports a team that architects secure and policy compliant solutions for authentication.
Ron Morgenstern
Ron Morgenstern is Head of Systems Integrator alliances for Duo Security. In prior roles, Ron worked in a variety of SI engineering & business development leadership roles for both the public & private sector. In his current role, he leads Duo's enablement & go to market activities with Cisco's systems Integrator partner community.