Year after year, phishing and credential theft top the list of common attack vectors identified in data breaches. To reduce the risk of these attacks, organizations have developed security training programs to make their users a harder target by teaching them how to recognize and avoid the traps set in phishing and physical access-based attacks. Finding tools and resources to help you build or evolve these programs is plentiful, but it is harder to decide what training strategy will resonate with your users. How you teach, track, and communicate in these programs can make the difference between an effective training your users will talk about in their daily operations, or a box-checking boondoggle they begrudge having to sit through.
Join Zoe Lindsey, Security Strategist at Duo Security, as she guides you through best practices and considerations for your own security awareness program and how to build trainings your users will thank you for.
Presenter Info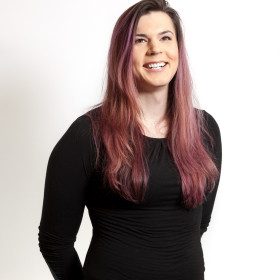 Zoe Lindsey
Zoe Lindsey is Duo's Advocacy Manager, where she educates and advises organizations with unique compliance challenges including healthcare, government, and financial industries on strong security policy and unified access security strategies. She has been hooked on tech since getting her first Commodore 64 at age 10, and joined Duo with a background in cellular and medical technology.