Microsoft has recently been featured in various channels touting the 'passwordless' future, made possible by configuration options available in the Windows 10 platform. But what if your organization isn't ready to refresh and update, and what about all those other Microsoft applications that you use? What if there was a solution that not only helps protect your existing Microsoft assets, but helps you move towards a stronger security posture for the future?
Thousands of organizations rely on Duo as their solution for secure access to their existing Microsoft applications including Office 365 (O365), Outlook Web App (OWA) and Windows services. Our native integration with Azure Active Directory (Azure AD) provides organizations with a robust cloud identity and authentication solution, reducing the time and cost of securing on-premises resources. Duo can integrate with Azure P1 or AD FS to help support organizations adopting cloud solutions, while protecting existing investments.
Join Amanda Rogerson for this webinar to learn how Duo secures access for your Microsoft users, integrates with your existing directory services, and enforces strong security hygiene on all devices.
Presenter Info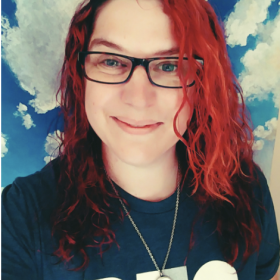 Amanda Rogerson
Amanda Rogerson is a part of the Product Marketing team at Duo, where she assists in establishing messaging needed to drive engagements regarding Duo Security's Trusted Access vision. She has more than two decades of experience working in tech, with the last five years being focused on access management and authentication. Through various roles in Product Marketing, Customer Success and Enterprise Sales, Amanda has assisted companies of all sizes to understand how to successfully balance security with usability.