"There is no more solid border security in today's world, if there ever was — the mindset that a firewall will take care of everything is outdated. Security needs to shift the focus from technology tools to education and the workforce itself." — Dr. David Stockdale, Deputy Director of Infrastructure and Operations, University of Queensland
Securing the people, systems, and intellectual assets in a higher education organization is no small task. Few organizations defend these resources on the same scale as the University of Queensland, with a student base of over 50,000 supported by more than 7,500 staff. With a population and list of assets this large, focusing resources on the most effective defense is paramount, especially as the changing role of IT, growth in remote access, and an ever-increasing attack surface continually impact the playing field for security teams building a defense strategy.
Recognizing that perimeter-focused security isn't enough, the University of Queensland has begun to adopt some tenets of zero-trust philosophy. One foundational element of this shift was securing remote access with strong MFA, for which the University chose Duo Security as their tool of choice to protect VPN, SSO, and other critical apps. Duo provides out-of-band MFA to validate a user's identity, as well as perform an on-the-spot device health check and enforce access rules based on that health to determine whether or not a user can reach the resource.
Join Dan Boucaut from Cisco and Ganesh Umapathy from Cisco Duo Security for an in-depth discussion with Dr. David Stockdale of the University of Queensland to hear more, and learn why Duo was the right choice for their organization!
Presenter Info
David P. Stockdale B.Sc., Ph.D., Deputy Director of IT Infrastructure, Data Services and Operational Security, The University of Queensland (UQ)
David is currently the Deputy Director with responsibility for IT Infrastructure, Data Services and operational security at The University of Queensland (UQ). He is also the Director of AusCERT, one of the oldest CERTs (Computer Emergency Response Teams) in the world and a not-for-profit organisation based at The University of Queensland.
With a career spanning 38 years, it has seen him in roles straddling electronic engineering, IT and astrophysics. His 6 years as a university researcher was the catalyst for travelling to and falling in love with Australia, which he now calls home.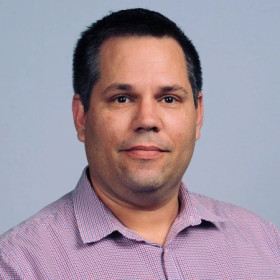 Dan Boucaut, Cisco Cyber Security Specialist CISSP, Cisco
Dan has over 15+ year's experience in cyber security, working for the likes of Telstra and large projects with Cisco like the Gold Coast 2018 Commonwealth Games. He is passionate about coordination and intelligence sharing programs like Talos AEGIS along with integrated security architecture and a passwordless future.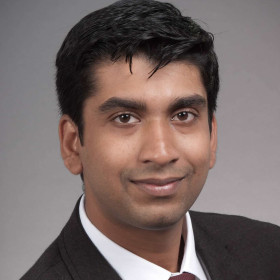 Ganesh Umapathy, Product Marketing Manager, Cisco Duo Security
Ganesh is a product marketing manager at Duo. He is responsible for go-to-market strategy, product launches, content creation and sales enablement. Ganesh has over 10 years of experience working in the technology industry in varying capacities across engineering, product management and product marketing roles. Ganesh holds an MBA from University of Washington, Seattle, and a bachelor's degree in Electronics & Instrumentation Engineering from India.