These days your workforce is more demanding than ever. They want technology solutions that are easy to use, work properly, and give them the freedom to work wherever they are. Unfortunately, many legacy security solutions aren't built for today's environment, and integrating them with your cloud offerings can be a burden to IT and security teams.
Duo understands these security challenges, and that's why we built our service focusing on the user first. We coupled user experience and design with our security industry expertise to become the most loved company in security.
Duo has helped hundreds of businesses make the switch from legacy two-factor authentication and access control solutions to our services. We make security painless, so you can focus on what's important. Register today, and come find out why the grass is greener on the Duo side!
Presenter Info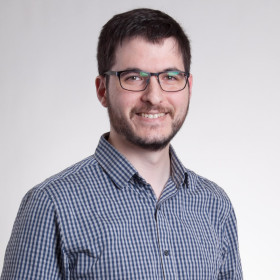 Josh Green
Josh Green is the Solutions Engineer for Duo Security's London office, providing pre-sales engineering support for organizations of all sizes. He works closely with everyone from CIOs, CISOs, IT Security, IT management and staff on product education, planning and deployment of Duo Security products. Josh has been working in the cybersecurity space for the past 7 years dealing with Identity Management, Vulnerability Management, and Authentication. He speaks 4 languages, and in his spare time, enjoys learning new ones.