The last 18 months have seen exponential growth in the shift to hybrid and remote work, forcing many organizations to quickly adapt or accelerate their hybrid security strategy. While there can be massive advantages in scalability, availability and flexibility using cloud-based solutions like Microsoft 365 or Workday, environments still relying on perimeter-based security measures will likely need a revised access strategy for protecting these services. And for organizations using dozens or even hundreds of cloud services, building an intuitive and secure workflow for users is a key factor to the effectiveness of that strategy.
Duo already helps thousands of organizations provide seamless, secure access to corporate resources, whether hosted in the cloud or on-premises. Now, we've got some exciting announcements and updates to share, unveiling the next steps in our passwordless enablement support and improvements to Duo's SSO service, including new integrations.
Join Umu Guleid and Jeff Yeo on 22 February for the latest from Duo on centralizing and simplifying access and management for hybrid environments, while reducing reliance on user passwords — and the headaches that go with them!
Presenter Info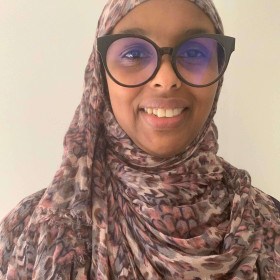 Umu Guleid, Solutions Engineer, Duo Security at Cisco
Umu is a Solutions Engineer at Duo Security. She is passionate about security and business strategies. Umu supports Mid-Market businesses in the APJC region and has experience in solution design and security services. Always on the lookout to learn new things!
Jeff Yeo, Consulting Systems Engineer, Cybersecurity (Singapore), Duo Security at Cisco
Jeff Yeo, is a Regional Security Specialist responsible for advocating Zero Trust security at Duo. He over 10 years of IT experience including tenures in BT Global Service and Govtech (IDA) in the Asia Pacific region in Security, Virtualization and IT service management.