Few organizations have seen a more rapid increase in ransomware attacks than schools, with 57% of ransomware incidents targeting K-12 schools according to an end-of-year CISA alert*. The expansion of remote learning, combined with limited school security budgets and data-rich eLearning systems make districts increasingly attractive targets for attackers.
As schools navigate increased reliance on cloud-hosted platforms for reaching students, who can access data remotely and how that data is protected is of principle (or should we say principal?) importance to building a remote-learning friendly security strategy. When preparing a new strategy, especially in a field with the unique considerations of K-12 education, direct insight from colleagues is invaluable.
Join us for this peer panel session, as Aaron Thalman from IDEA public schools and Douglas Levin from the K12 Security Information Exchange (K12 SIX) join Duo Security's Darcie Gainer to share their experiences safeguarding their schools, lessons learned, and their perspective on the importance of cyber security in K-12.
* https://www.cisa.gov/stopransomware/ransomware-reference-materials-k-12-school-and-school-district-it-staff
Presenter Info
Doug Levin, National Director, K12 Security Information Exchange (K12 SIX)
Douglas A. Levin currently serves as national director of the K12 Security Information Exchange (K12 SIX). He has been engaged in education and technology policy issues for over two decades – in a variety of roles – most prominently in helping to develop and implement the nation's first education technology plan and strategy in 1996 under President Clinton, as well as its subsequent updates in 2000 and again in 2004 (under President Bush). He also consulted on the development of the 2016 plan (under President Obama). From 2009-15, he served as executive director of the State Educational Technology Directors Association (SETDA). Previously, Mr. Levin held positions with the American Institutes for Research, the National Cable & Telecommunications Association, and the National Association of State Boards of Education.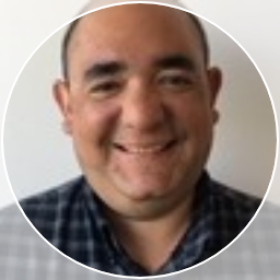 Aaron Thalman, Information Security Engineer, IDEA Public Schools
Aaron Thalman has been in the technology field for 21 years serving in both K-12 and Higher Education institutions. Starting as a local campus desktop technician and working thru the ranks on several Systems, Networking and Security teams. I have been able to combine all my years of experience in the field to help establish a Security Program at the K-12 level for one of the largest charter schools in the country, IDEA Public Schools. IDEA serves over 85,000 students at 149 campuses in 3 states, with plans to expand into 2 mores states in the next 2 years. The challenge is huge, but with a great leadership team and talented IT team, we have been able to establish a robust security program and change the culture of IDEA to be "security minded" organization. I look forward to leading IDEA's security program for many more years and consistently improve our overall security posture.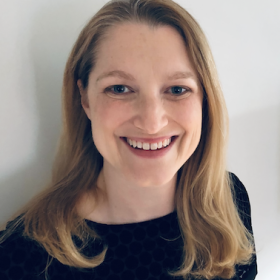 Darcie Gainer, Product Marketing Manager, Duo Security at Cisco
Darcie Gainer is a product marketing manager at Duo responsible for product launches and customer storytelling. She started as a senior customer success manager, helping some of Duo's largest customers secure their users and applications. Darcie also spent almost two decades advising Fortune 500 companies in industries such as healthcare, manufacturing, defense, technology and more on customer retention and growth strategies. Darcie holds both a BA and an MBA from the University of Michigan.