Webinar Series: A Comprehensive Security Roadmap for MSPs
Session Two: Presented by

As an MSP, passwords are inherently involved in everything you do. And let's face it, passwords aren't going anywhere for a while. By applying best practices for password management and better understanding how passwords and authentication can work together to strengthen your security posture you can more effectively protect your business and your clients business.
Join Duo and our special guest expert from Passportal for a security discussion on the critical roles of passwords and authentication to protect your business and your clients businesses.
Presenter Info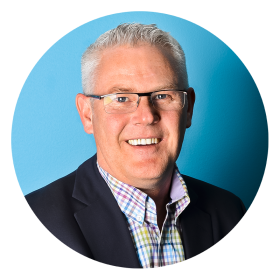 Dan Wensley, Passportal President
Dan is an accomplished and successful sales and marketing professional with over 20 years in senior and executive roles in the IT Services Channel. In 2005 he was named one of the 12 people to watch by CRN. Since then has been inducted into the MSP Hall of Fame, been named to the Top 100 Industry Leaders in the Know by CRN Magazine, Top 250 by SMB Nation, and named a North American Channel Chief by Everything Channel for 9 consecutive years, along with receiving numerous industry recognitions and awards.