The first months of 2020 saw a 78% increase in authentications for educational organizations as compared to the previous year, the largest increase among any industry found in our 2020 Trusted Access report. And each authentication is an opportunity for hackers to enter your environment. Recent stimulus programs allow spending on technology, including security, to support the shift to remote work and learning, but with limited staff and time resources, what project should you prioritize first?
On May 11, join Solutions Engineer Andrew Merica from Duo Security and Peter Romness from Cisco's Public Sector CTO Office for a pragmatic breakdown of strong authentication designed to meet K-12 security needs.
Presenter Info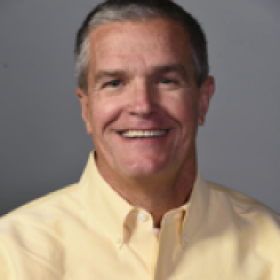 Peter Romness, Cybersecurity Principal
, US Public Sector CTO Office, Cisco
Peter Romness is the Cybersecurity Principal in the US Public Sector CTO Office at Cisco Systems. For over 30 years, he has devoted his deep knowledge and diverse experience to help government and education organizations securely accomplish their goals.  He is focused on helping leaders understand and implement the latest cyber strategies to defend against threats, maintain individuals' privacy, protect sensitive information, and secure government intellectual property.
Peter brings Cisco's advanced cybersecurity solutions to departments and agencies at Federal, State, and Local Governments, and Educational Institutions.  He works with NIST and the National Cybersecurity Center of Excellence (NCCoE) and has contributed to their 1800-Series Special Publications. Peter helps the broader IT community understand the very latest cyber capabilities and risk mitigation methods to effectively address cyber threats. His technical background and passion for clearly conveying high-tech topics allows him to explain advanced concepts to all audiences from engineer to business leader.
Prior to Cisco Systems, Peter held leadership positions at Hewlett-Packard, AT&T and Panasonic. He holds a degree in Mechanical Engineering from Duke University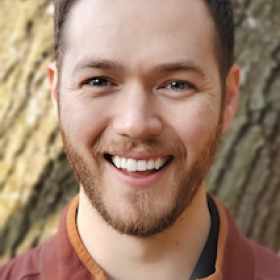 Andrew Merica, Solutions Engineer for the Public Sector, Duo Security
Andrew is a Duo Security Solutions Engineer for the Public Sector out of Denver, Colorado. His Cybersecurity career started in the United States Air Force, with assignments to Japan, Turkey, and Germany. Previously, Andrew lived and worked in the Western Slope of Colorado as a Service Engineer for an MSP. While not at work, you can find him on the hill snowboarding, hiking, or trail running.