With recently updated guidelines from NIST*, along with new Level of Assurance (LOA) standards and an approaching December 31st deadline for DFARS compliance**, many federal organizations find themselves scrambling to get the required controls in place. This has been compounded by an evolving IT environment and increasing adoption of the Cloud First Initiative.
Join us for a no-nonsense introduction to how federal agencies have implemented or replaced their legacy authentication solutions in as little as a week -- while reducing help desk calls and improving security standards.
* NIST's New Security and Privacy Controls For IoT, MFA and SSO
** Cybersecurity Challenges Protecting DoD's Unclassified Information, pg 43-44
Presenter Info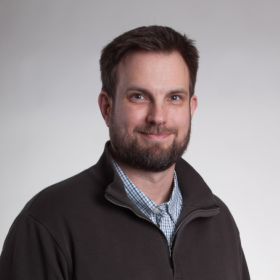 Micah Wilson, Solutions Engineer, Federal
Micah Wilson is the Federal Solutions Engineering Manager for Duo Security. In prior roles, Micah worked as a Federal Information Assurance Analyst responsible for penetration testing, continuity of operations planning, and certification and accreditation testing of government systems. In his current role, he supports a team that architects secure and policy compliant solutions for authentication.