Network security just got a lot simpler! With help from our cutting edge remote access product, Duo Network Gateway (DNG), your organization can cut back on time and boost zero-trust initiatives -- all without need for virtual private network (VPN) configuration. Join our Technical Marketing Engineer, Josh Green, on September 20th at 10 am British Summer Time to discover how this secure access product can help your remote or hybrid workforce stay safe, save time and continue doing what they do best.
Presenter Info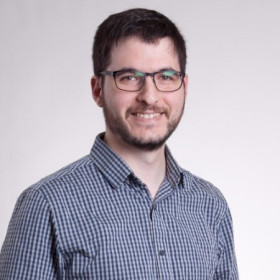 Josh Green
Technical Marketing Engineer, Cisco Secure Access by Duo
In this webinar, you will learn:
How DNG can work in any application
Why swapping your VPN with DNG can help facilitate remote work
What makes DNG a powerful tool in meeting zero-trust security model initiatives
What DNG looks like in action for both administrators and users
Remote work doesn't need to create security concerns or burdens on your workforce. Duo Network Gateway is a helpful step in streamlining work-from-home access to on-premises applications with simplicity and security. Please register above to explore zero-trust security with DNG!