Free Tools for Security Awareness & Education
Free tools and activities to foster security awareness & education
Welcome!
As the Security Education Lead at Duo, I know well that security is everyone's shared responsibility, but that doesn't mean learning about it has to be difficult or boring! My hope is that these resources help you get creative with your team, sharing knowledge and experience, while becoming more secure in the process.
From the smallest local business to colossal corporations, security education is a vital but daunting task: from where to begin, to finding the time outside of your regular day, to making it easy to digest and immediately useful for the team.
At Duo, we strive to make security simple for everyone, and we want to share our expertise to empower and educate you and your teams. That's why we've created Security 123. It's a kit chock full of the resources you can download and use to get your team excited about security awareness and activities. No security team? No problem! Anyone can lead these activities.
The activities you see are events we have run at Duo - the posters hang in our offices - and we're always working on more! Creating engaging activities helps cultivate a security-focused culture:
Encouraging questions
Generating excitement
Developing trust
Thank you for reading, and I hope you find this material as fun and useful as our team did!
Kim Burton
Duo Security Education Lead
@wistfulsquirrel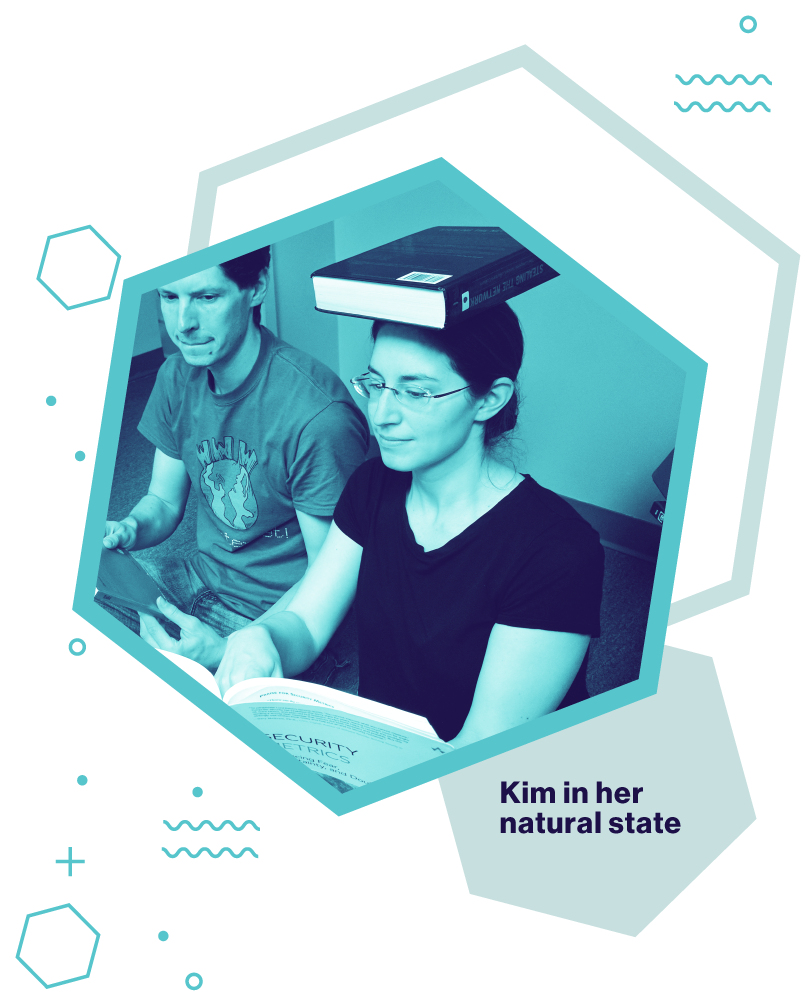 Security Education Activities
Why listen to a presentation when you can get interactive? Our security education experts give you all the details for a fun day of learning security awareness by doing.
Join your friends at a Password Party: designed to learn about better password management, and to make the task of using a password manager more bearable.

Try Security Storytime! Inspired by an activity from Rachel Sanders at Stripe, Security Storytime is a writing contest which encourages participants to think like an attacker and reveal vulnerabilities to your security team.
Get the Booklet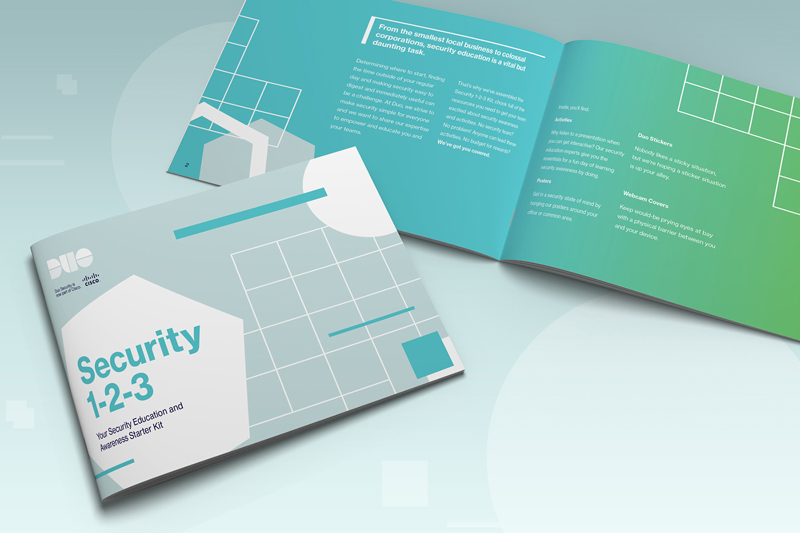 Security Awareness Posters
Get in a security state of mind with posters that promote and encourage good security habits. Hang them throughout your office and common areas as subtle reminders of simple security best practices like keeping devices up to date, using two-factor authentication, and keeping passwords safe with a password manager.
Note: Posters are tabloid size (11x17). Use the "scale to fit" option when printing on other paper sizes.
Get the Posters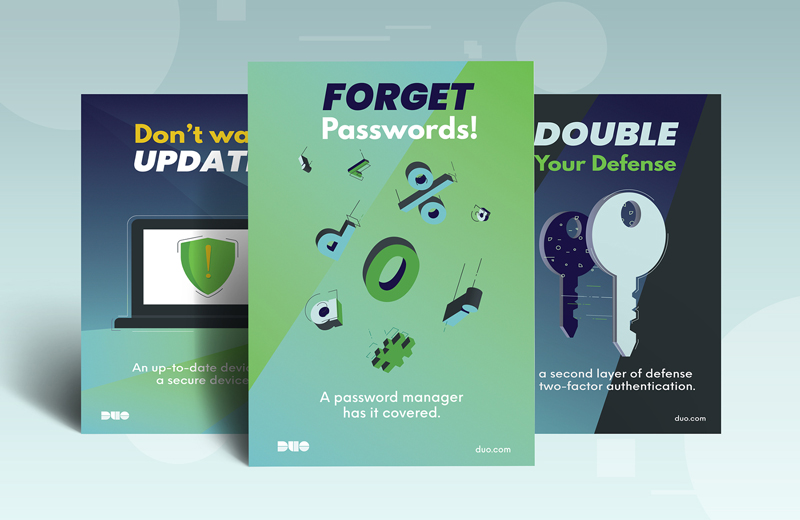 Want more security tips and tricks? Follow us on Twitter: @duosec