Industry News
Available Now: Achieving Zero-Trust Security in Federal Agencies
Federal IT modernization initiatives fueled by cloud and mobility have made it prime time for agencies to consider the shift to a zero-trust security model.
While the concept itself isn't new – it's actually more than a decade old – it's risen in popularity recently due to Google's BeyondCorp architecture, which is based on zero-trust principles.
In a zero-trust model, the access conversation shifts from traditional perimeter-based security and instead focuses on secure access to applications based on user identity, the trustworthiness of their device and the policies you set. The perimeter is now anywhere you make an access control decision.
For federal agencies to achieve zero trust, there are four underlying methods that can be coordinated: continuous authentication, device assessments, user controls and application access. In our new ebook, Achieving Zero-Trust Security in Federal Agencies we examine each of them.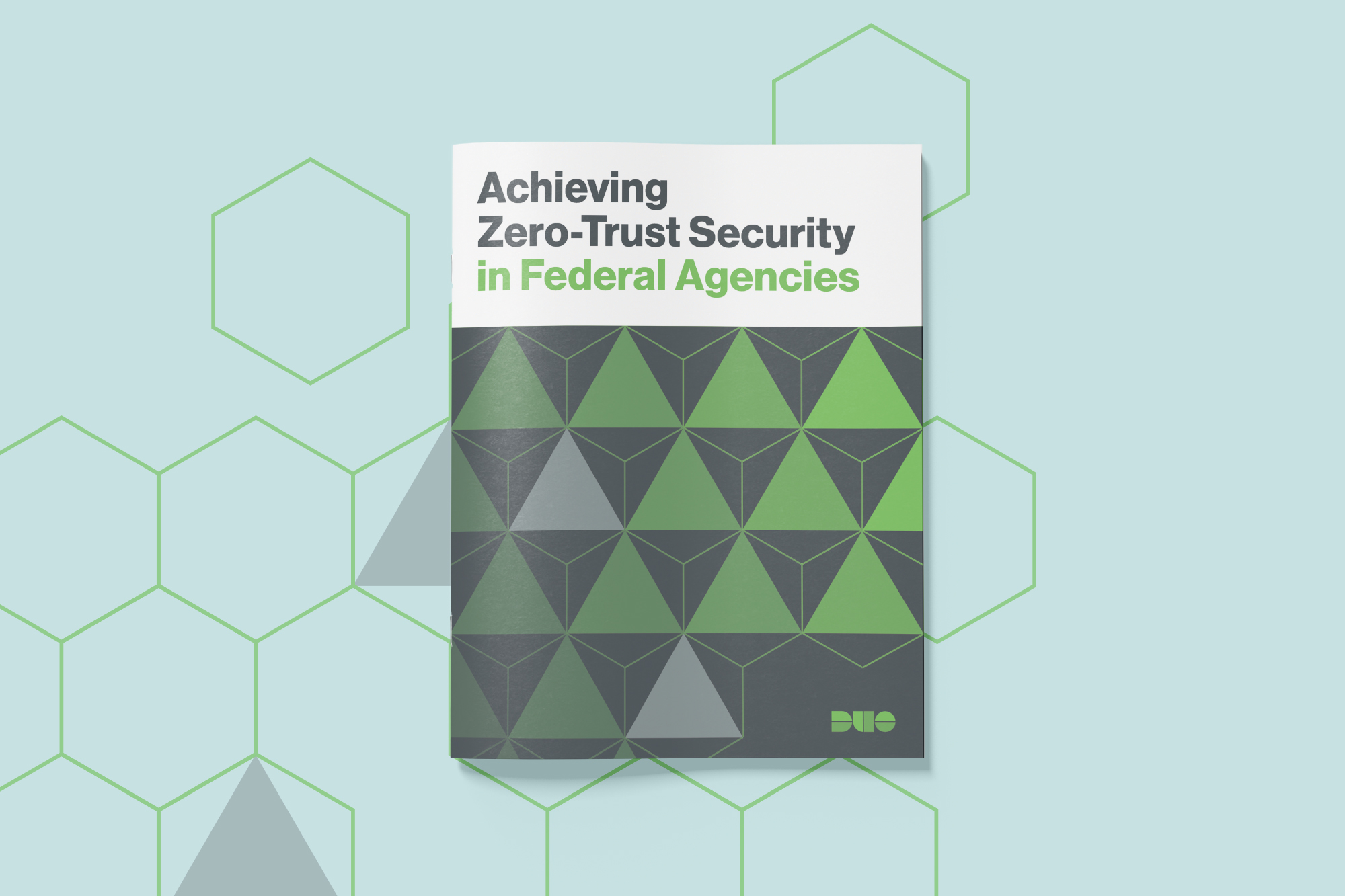 In this ebook you'll learn:
Why verifying user trust through continuous authentication is step one on the path to zero trust
How agencies can overcome the challenge of bring your own device (BYOD) with device assessments and visibility
The benefits of setting access policies based on user roles.
How to ensure secure access to all applications – cloud and on-premises – with a zero-trust model
For federal agencies, transitioning away from perimeter-based security and adopting a zero-trust model can accelerate IT modernization efforts. Download Achieving Zero-Trust Security in Federal Agencies now and learn how.