Industry Events
CanSecWest in Vancouver: Duo Security Presents on InfoSec
The CanSecWest 2014 security conference in Vancouver is next week, and Duo Security will be presenting two separate talks, both on Wednesday, March 12th.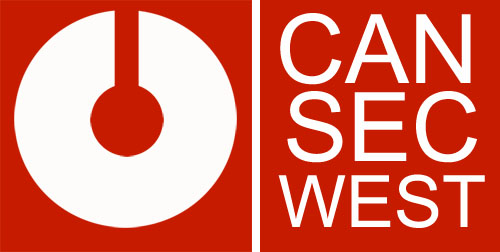 CanSecWest is a three day conference focused on applied digital security, bringing industry professionals together to create a forum for discussion on the most innovative new technologies, techniques and best industry practices.
BlackBerry and Android Security
First up is Duo's Senior Security Researcher, Zach Lanier (@quine) and co-presenter Ben Nell from Accuvant Labs, presenting No Apology Required: Deconstructing BB10.
They'll be discussing their exploration of the security of the BlackBerry 10 mobile platform, including system internals, attack surface, and their overall assessment methodology.
Next, Duo CTO Jon Oberheide (@jonoberheide), along with Collin Mulliner of Northeastern University will be presenting The Real Deal of Android Device Security: The Third Party!
This talk will cover vulnerability scanning against Android devices, as well as the the infamous "MasterKey" bugs in Android -- and what Jono and Collin developed in response: X-Ray and ReKey!
A few of the other talks include topics such as iOS kernel security, exploring RADIUS, platform firmware security, exploit detection, bluetooth security and more. Check out the complete agenda here, and follow @CanSecWest on Twitter.
If you're in Vancouver next week for CanSecWest, be sure to say hello to Jono, Zach, and their co-presenters and check out their talks!
Jon Oberheide, Ph.D., CTO of Duo Security
Jon is a well-known security expert and researcher. While his research interests span across the security domain, he has deep expertise in mobile security, cloud security, and malware analysis. Jon attended the University of Michigan for a BS, MS, and PhD in Computer Science, and has held positions at Merit Network and Arbor Networks.
Jon frequently speaks at leading security conferences, both in academia (USENIX Security, WOOT, HotSec) and in the industry (Black Hat, CanSecWest, SOURCE Boston, NANOG, Infiltrate). Jon was recently named one of Forbes' "30 under 30" for his Android security research.
Zach Lanier, Senior Security Researcher of Duo Security
Zach Lanier (@quine) is a Senior Security Researcher at Duo Security. Though an old net/web/app pen tester type, he has been researching mobile and embedded device security since 2009, ranging from app security, to platform security (especially Android); to device, network, and carrier security. He has presented at various public and private industry conferences, such as BlackHat, DEFCON, INFILTRATE, ShmooCon, RSA, Amazon ZonCon, and more. He is also a co-author of the upcoming "Android Hacker's Handbook" (published by Wiley).
Information Security Calendar
Our newest free resource for the security community includes our Security Conference Calendar, outlining all of the information security networking and learning opportunities each year. Check out the ones we're attending, outlined in green!