Product & Engineering
Duo Mobile Now Supports Multiple Accounts
We recently released some new features into the wild for the Duo administrative interface and Duo Mobile. Update your mobile apps and log in to check them out.
Manage Multiple Duo Accounts from Duo Mobile
You asked, we listened. One of the most requested features we've received is to support multiple, independent accounts in our smartphone apps. Now you can easily manage multiple Duo accounts from your Duo Mobile app on your iOS or Android device. So if you're using Duo to protect both your work and home remote access points, for example, you can do it all from the same Duo Mobile app.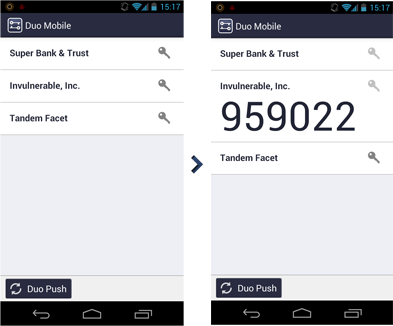 Increased Mobile Device Visibility from the Duo Admin Interface
As more mobile devices come into the workplace, it's important for network and security administrators to know what devices are accessing your network and resources. The Duo administrative interface now provides a breakdown of all mobile devices enrolled with Duo. Drill down to see specific models and versions as well.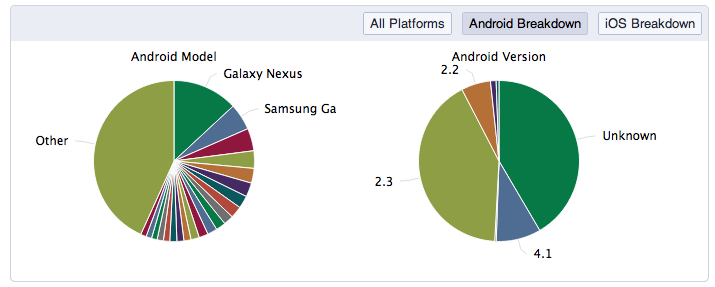 SMS Authentication for the Duo Admin Interface
Because phone callback can sometimes be expensive or unreliable—especially for international calls—the Duo administrative interface now allows you to authenticate to it using SMS as well as phone callback. Administrators can select their authentication method when they log in to pick the one that's best for them.
Even Better Phone Number Parsing for International Phone Numbers
We've also improved our parsing of phone numbers and especially of country-specific formatting. So now when administrators or users enroll, incomplete or badly formed phone numbers won't be accepted. By ensuring all phone numbers are valid numbers, we can be sure that all of our users will have the best possible experience when authenticating.