Industry Events
Duo Security's CTO Speaks on Cyberwarfare at the Exclusive Napa Summit 2014
Duo Security's CTO and co-founder Jon Oberheide will be speaking at the third annual Napa Summit 2014: The Xconomy Retreat on Technology, Jobs and Growth on a panel about cyber security hosted in California. The Napa Summit 2014 is a small invitation-only event drawing together the top tech and life science entrepreneurs, executives and investors to talk through today's biggest challenges as well as brainstorm about the future.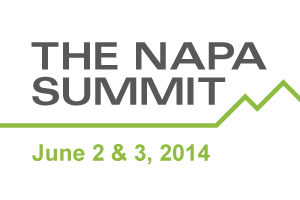 The conference seeks to discuss issues such as global economic recovery, including other challenges in areas such as education, energy, aging, healthcare, genomics, food, cybersecurity, research & development and investing strategy.
Entitled Cyberwarfare, Privacy, and the Economy Post-Snowden and hosted June 3rd, the panel will cover some of the biggest security risks to technology enterprises today, and answer the following questions:
Are there threats or best practices that entrepreneurs still don't know enough about?
To what extent could a cyber disaster harm the economy?
Is a strong cybersecurity stance compatible with rapid growth?
When it comes to protecting customer privacy, has our own government become an adversary?
What's the right balance of government regulation and industry self-regulation in these areas?
In addition to Jon, the other panelists include:
Brian White, Principal at The Chertoff Group, a security consulting firm based out of the U.S. and London.
Raj Shah, Senior Director of Cybersecurity at Palo Alto Networks, a security services firm offering firewalls and centralized security management platform for enterprises.
The panel will be moderated by Bob Ackerman, Managing Director at San Francisco-based Allegis Capital, a firm that invests heavily in cybersecurity. Bob has more than fifteen years of general management, venture capital and strategic mergers and acquisition advisory experience, working for a variety of start-up tech companies.
Jon Oberheide, CTO & Co-Founder, Duo Security
Jon is a well-known security expert and researcher. While his research interests span across the security domain, he has deep expertise in mobile security, cloud security, and malware analysis. Jon attended the University of Michigan for a BS, MS, and PhD in Computer Science, and has held positions at Merit Network and Arbor Networks.
Jon frequently speaks at leading security conferences, both in academia (USENIX Security, WOOT, HotSec) and in the industry (Black Hat, CanSecWest, SOURCE Boston, NANOG, Infiltrate).
Jon was recently named one of Forbes' "30 under 30" for his Android security research.
About Xconomy
Xconomy is dedicated to providing business and technology leaders with timely, insightful, close-to-the-scene information about the local personalities, companies and technological trends that best exemplify today's high-tech economy.
We are the authoritative voice on the exponential economy, the realm of business and innovation characterized by exponential technological growth and responsible for an increasing share of productivity and overall economic growth.
We deliver this valuable content through a unique global network of localized blogs, events, conferences, and other initiatives designed to better connect people and ideas.