Industry Events
Duo T-Shirts, Anyone?
Our RSA Conference 2012 tees seemed to be a hit.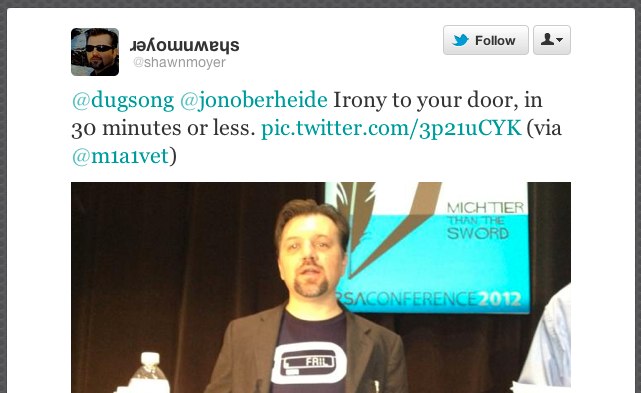 We'd like to offer them up to a few more fans. Send us a video of you destroying (dismantling, blending, ...) your SecurID token and we'll hook you up. Post a comment with the YouTube link and a way to get in touch.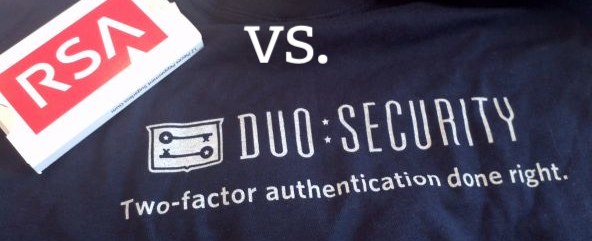 Fireplace video by @chriseng
The first video entry comes from Chris Eng (
@chriseng
), burning his RSA token in his fireplace.
https://www.youtube.com/watch?v=XJulH0C2b2Q
Bulldozer illustration by @mikedamm
Another entry comes from Mike Damm (
@mikedamm
). Mike
makes a good point
that folks should be eligible for such an awesome shirt and not be punished if they haven't purchased a RSA token to destroy. So Mike submitted his photo-realistic rendering of what he would do if he had a RSA token to destroy: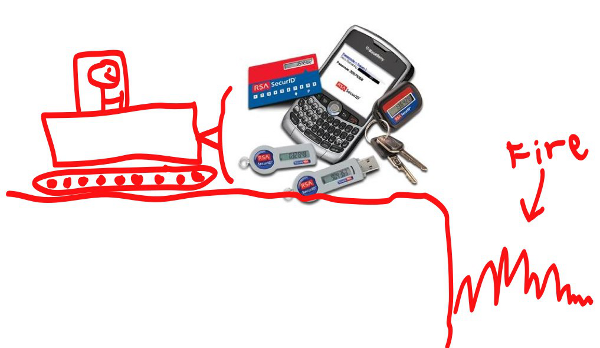 Axe photo series by @laplinker
@laplinker
tweeted a literal blow-by-blow series of pictures pitting a RSA SecurID token against an axe! Here's all the pictures arranged together: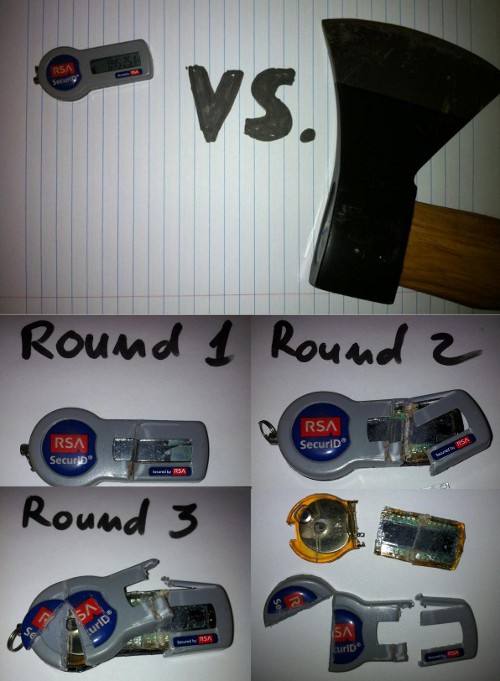 Golf club video by @NearbySystems
@NearbySystems
tees up for a T.
Thermite video by @cdzombak
Fresnel lens video by @withzombies