Product & Engineering
Ensuring Perspective Diversity and Holistic Product Design at Duo
One of the many ways we practice Duo's value of Learn Together is through co-creation workshops. These are workshops run by our product designers and design researchers, and are aimed to bring together voices from across Duo to come up with the best products for our customers. Through the workshops, we encourage employees to avoid the silo mentality and leverage the sum of our parts.
What Are Co-Creation Workshops?
Co-creation is defined as "any act of collective creativity - creativity that is shared by two or more people" by CoDesign Journal. At Duo, our hour to several day-long co-creation workshops bring together stakeholders from different teams at Duo, including Product, Engineering, Sales, Customer Success and more. The purpose is to create a common space to exchange different points of view, unleash the creativity of participants, and foster collaboration.
"The design workshops I attended at Duo were awesome, because they had us collaborating with other team members. We also got to design against real issues and problems that our customers face." - Xander Desai, Software Engineer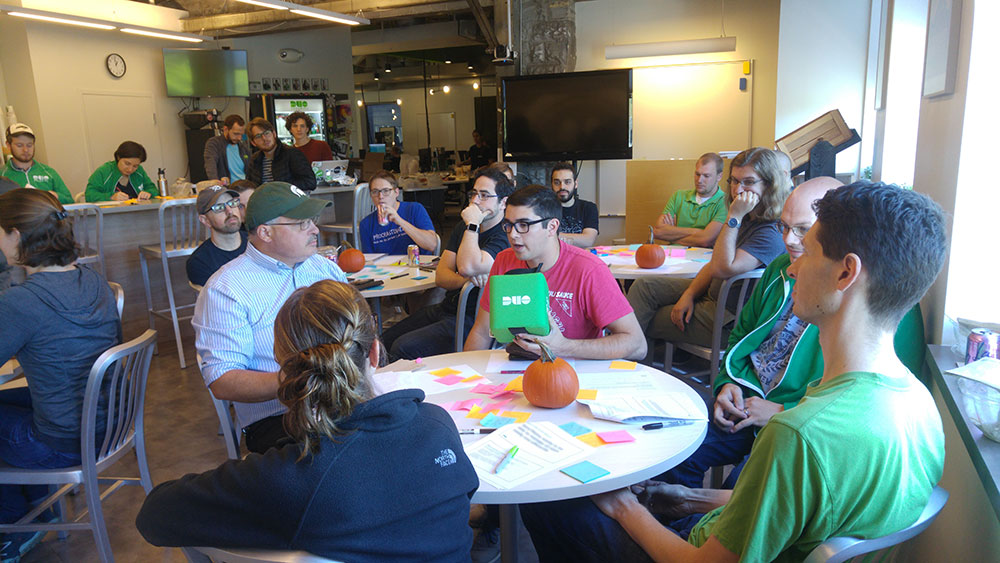 Why Run Co-Creation Workshops?
What happens when you bring together a room full of people with different roles and perspectives? At Duo, we have found it to be the perfect recipe for creating innovative, empathetic and holistic ideas!
Firstly, by being in the same discussion, it becomes easy to create alignment in shared product visions and timelines. We spend less time going back and forth in separate discussions, or passing along information which might get lost or miscommunicated. Plus, since the stakeholders are responsible for different parts of Duo's success in their everyday work, they each bring unique experiences and perspectives to the table. This diversity is critical in helping each other see new opportunities or new ways to solve existing challenges. It also ensures our solutions are holistic and consider the entire product life cycle.
Finally, the workshops create additional opportunities for employees in different roles to interact with and learn from each other. For example, an engineer and a sales executive who might not usually interact with each other as part of their everyday work now get the chance to collaborate and work toward a common goal at a workshop. As Duo grows, maintaining cross-team interaction becomes even more critical in helping employees understand what each other does in order to leverage each other's strengths.
"The workshop allowed me to set aside time to learn about something that is not normally part of my every day. It gave me the opportunity to hear more about Duo's products and meet with a team I usually don't get to partner with." - Anndrea Boris, Total Rewards Specialist
Types of Workshops
Duo's Product Design team facilitates two types of co-creation workshops - feature team workshops and lunch-and-learn workshops.
Feature Team Workshops
Feature team workshops usually involve teams consisting of 10 to 15 Duo employees from cross-functional groups such as Product, Engineering and Product Design, and are deliberately arranged to develop the same product feature. Teams dedicate up to two days to participate fully in such workshops, without the distraction of their everyday work.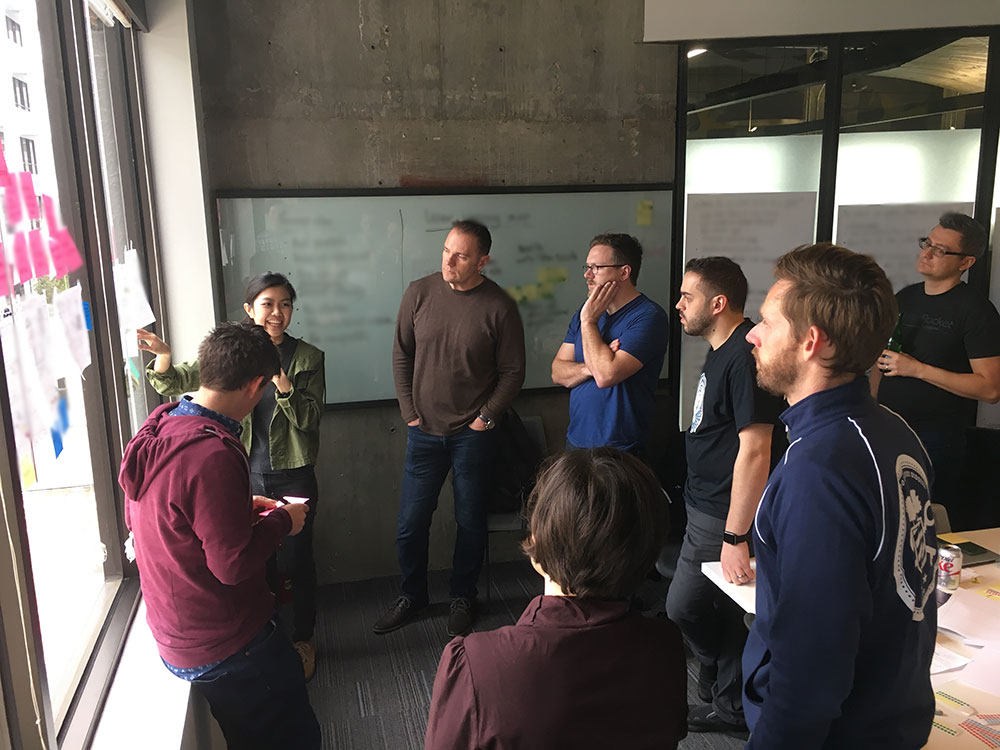 We usually start by learning from each other - for example, product managers may outline the market opportunity; design researchers share insights from customer interviews; and engineers walk the team through technical considerations. Sometimes, we even invite customers to share their perspectives firsthand, hence enabling us to build stronger user empathy.
Having established a common understanding of the problem space, we facilitate a range of hands-on activities such as creating a product vision, defining success metrics, brainstorming new ideas and prioritizing the best ideas to prototype. Check out Google Sprint and IDEO's Design Kit where we get our workshop activities inspiration from. At the end of the workshops, teams leave with a shared understanding of the problem space, a common vision and fresh ideas to start prototyping with.
Feature team workshops not only keep teams on the same page, but also ensure our solutions consider important business, user and technical perspectives. Not to mention all the team bonding we get from spending time with each other!
"Our workshop was a fantastic way to quickly get the team to a shared understanding of our goals, and align on a vision going forward. It also provided a great opportunity for team members to bond and learn more about each other." Scott Duren, Senior QA Engineer
"The workshop helps the team form a shared understanding of the most important end user problem to go tackle. The structure of the workshop, which is a healthy balance of group collaboration and individual brainstorming, is an effective method that helps you solve it." Ryan Leatherbury, Senior Product Manager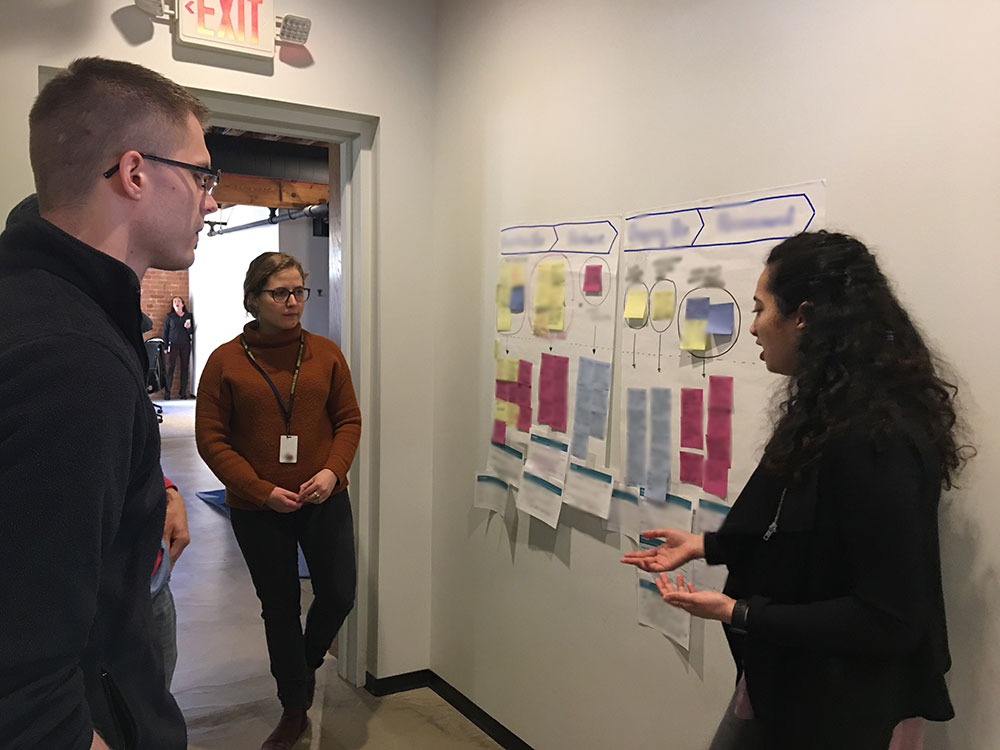 Lunch and Learn Workshops
Duo's Product Design team also regularly hosts one-hour workshops over lunch which we refer to as Lunch and Learn workshops. Contrary to the feature team workshops, which are kept within feature teams, employees across Duo are invited to these sessions.
For example, when Duo was looking to update an existing product, we conducted two company-wide Lunch and Learn workshops with participation from over 200 Duo employees. We started by sharing insights from our customer interviews. Then, participants were asked to get into teams of four to five to generate new ideas for the product.
Our participants ended up generating a few hundred ideas! Those ideas helped us rethink the product with fresh perspectives. The Lunch and Learn workshops also allow employees who may not have direct contact with our customers to build empathy by understanding how they may experience our products.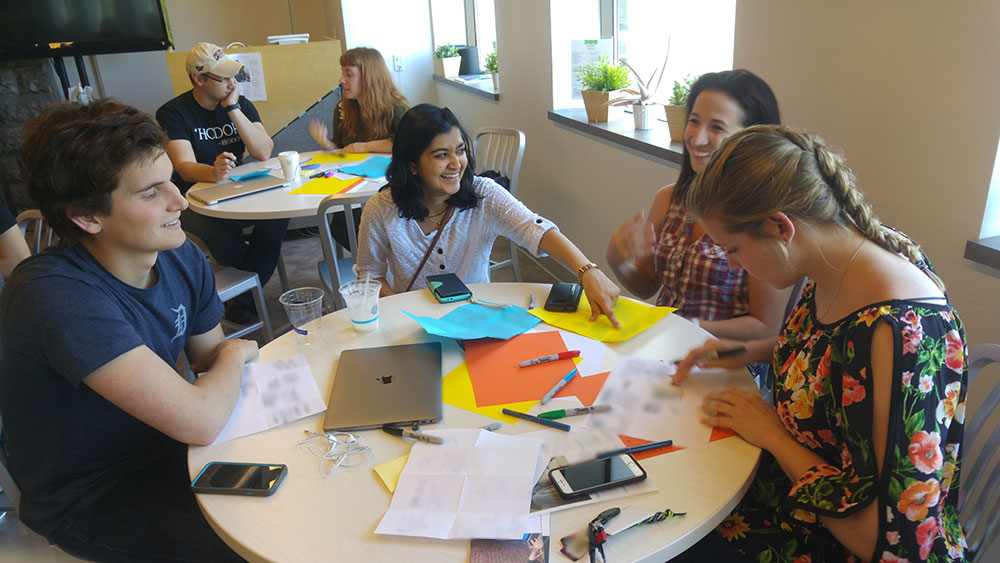 In Summary...
We have found co-creation workshops to be an effective way to ensure alignment; collaborate and build stronger team culture; and create the most innovative, empathetic and relevant solutions for our customers. Give it a try!