Industry News
How to Set Up Duo 2FA for Instagram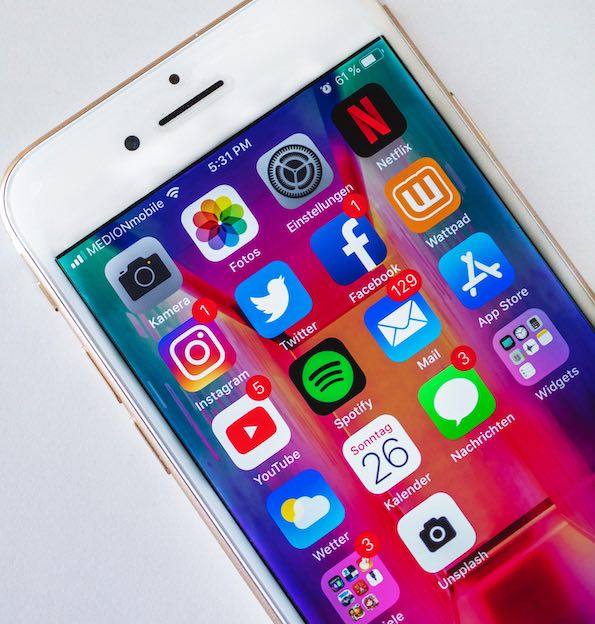 Security Back-To-Basics
Your social media game has been strong, but chances are you or someone you know has had their social media accounts stolen. This is a big bummer on many levels from trying to get your accounts back, to someone messaging your networks without your knowledge or permission.
Want to up your security game and prevent hackers from getting access to your accounts?
Today, almost all major social media platforms allow you to add an additional layer of protection to your accounts. Two-factor authentication settings can usually be enabled under your account's security and login settings. You may find settings with names like "Additional Verification" or "Login Verification" or "2FA" (two-factor authentication) but know that these are all talking about the same thing: two-factor!

You can use Duo to secure your other online accounts like Twitter and Amazon too!
Download Duo's free 2-Step Authenticator App available at Google Play and the Apple App store and start protecting all of your online accounts today. 
In this post I'll walk you through step-by-step and show you how easy it is to set up Duo Mobile and enable 2FA for Instagram, Twitter, Facebook and all of your social media accounts.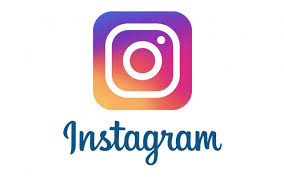 How To Set-Up Duo 2FA With Your Instagram Account
Let's first take a look at how to protect your Instagram account using Duo Mobile. First, download Duo Mobile from the app store.
Step 1
Launch the Instagram app on your phone and go to your profile.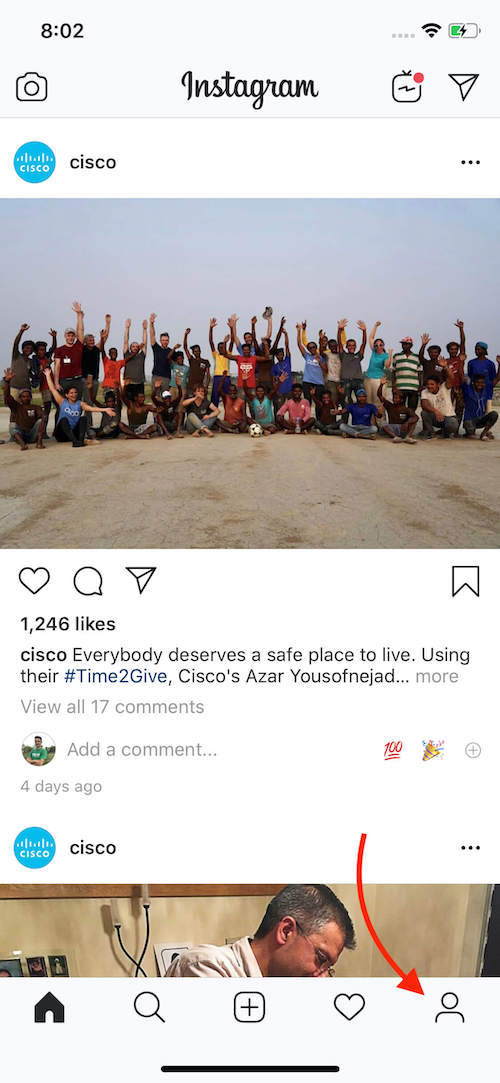 Step 2
Open the Menu at the top right.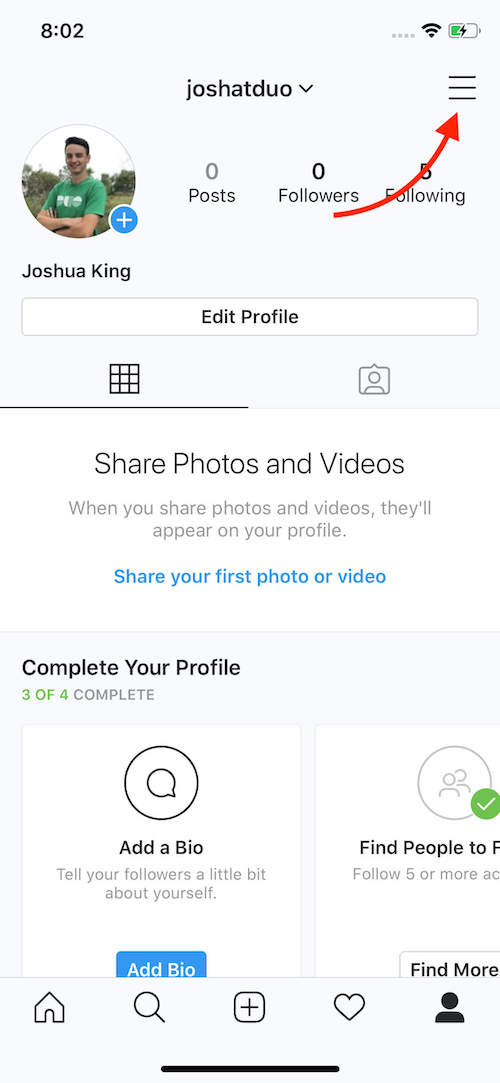 Step 3
Tap "Settings" (at the bottom of the menu)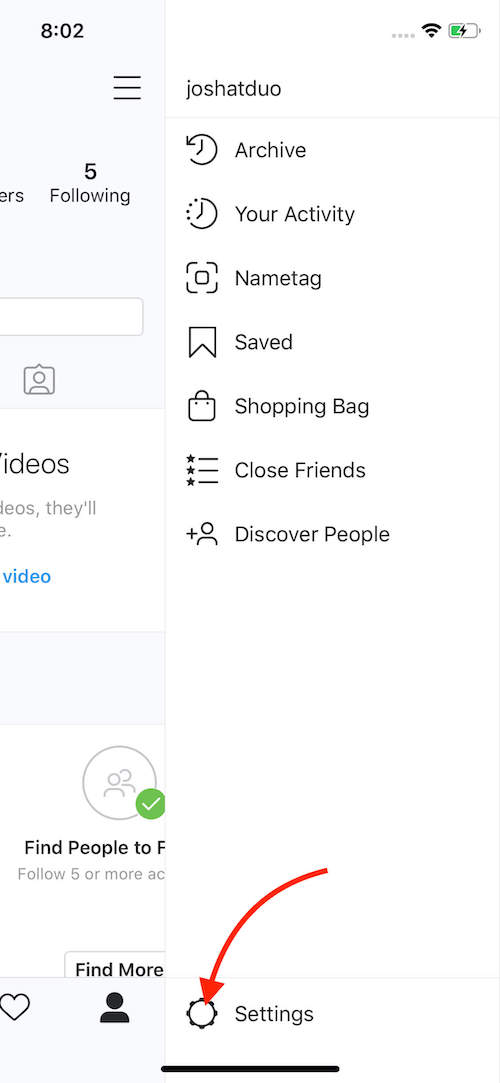 Step 4
Tap "Security"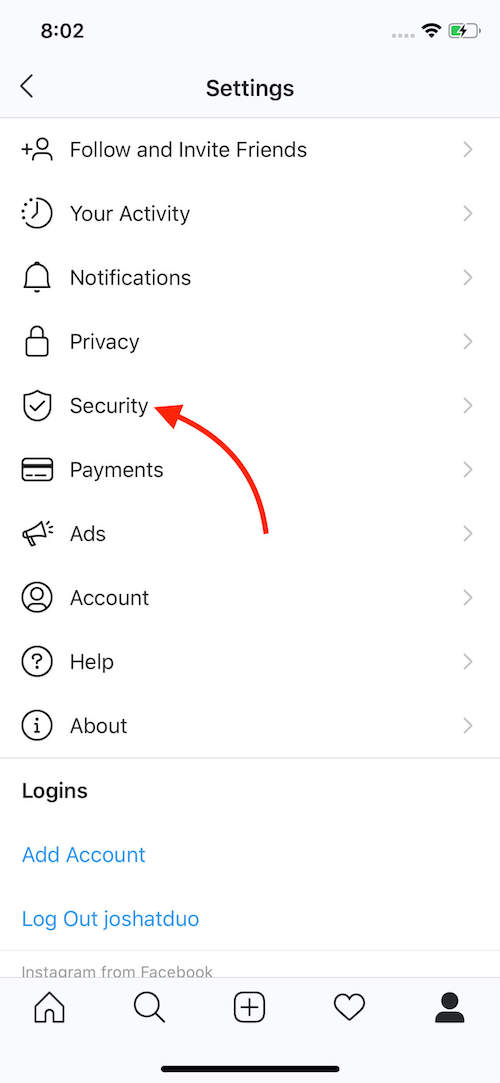 Step 5
Tap "Two-Factor Authentication"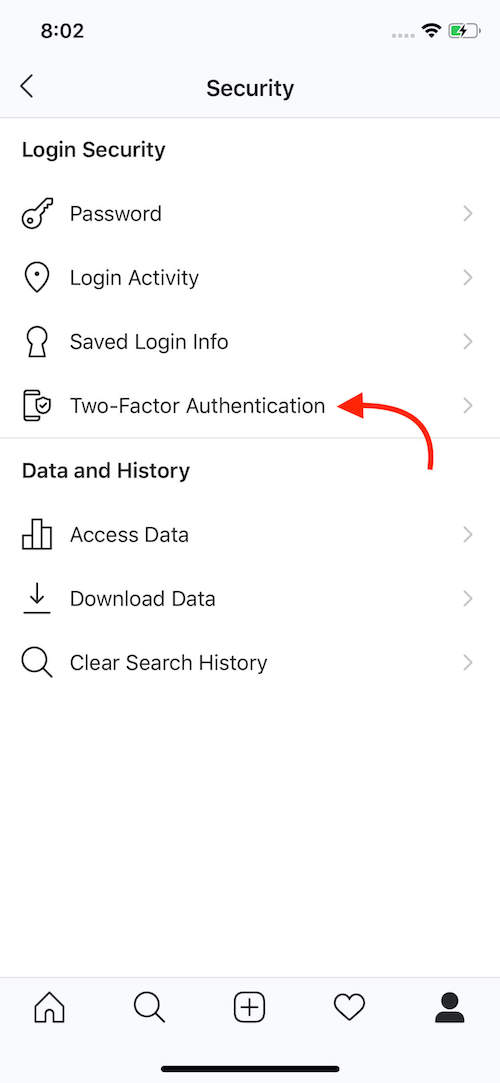 Step 6
Tap "Get Started"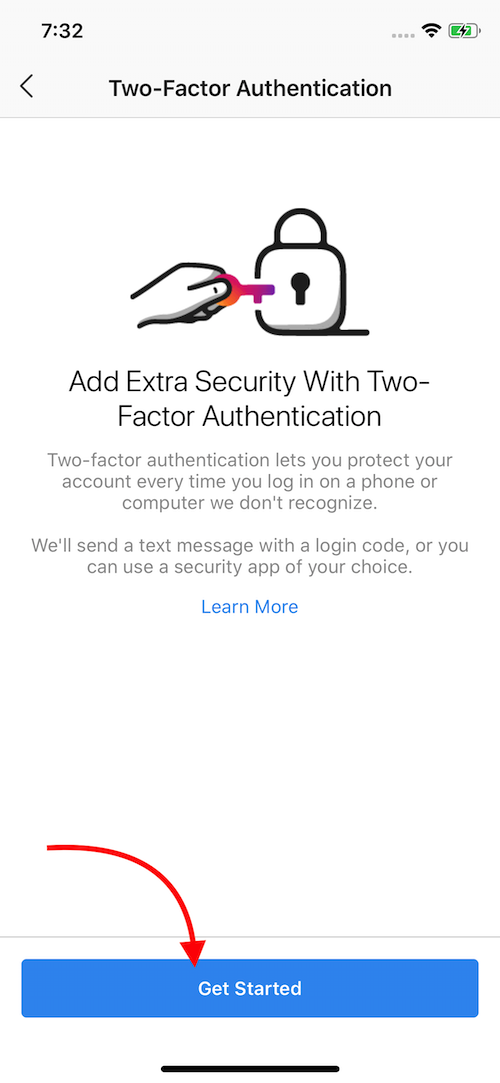 Step 7
Toggle on the "Authentication App" setting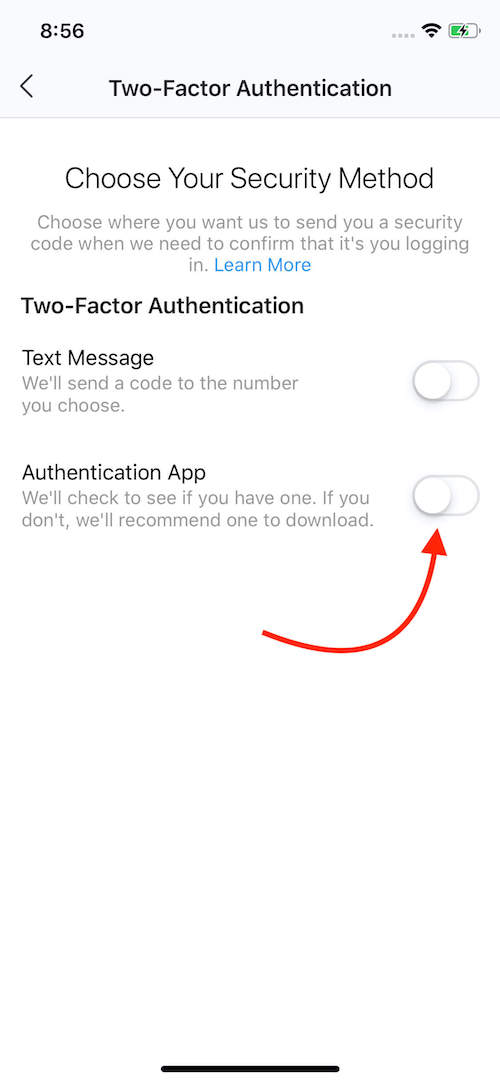 Step 8
You'll be prompted to use Duo Mobile - Tap Next.
If you don't have Duo Mobile installed, it's important to download it from the app store before this step!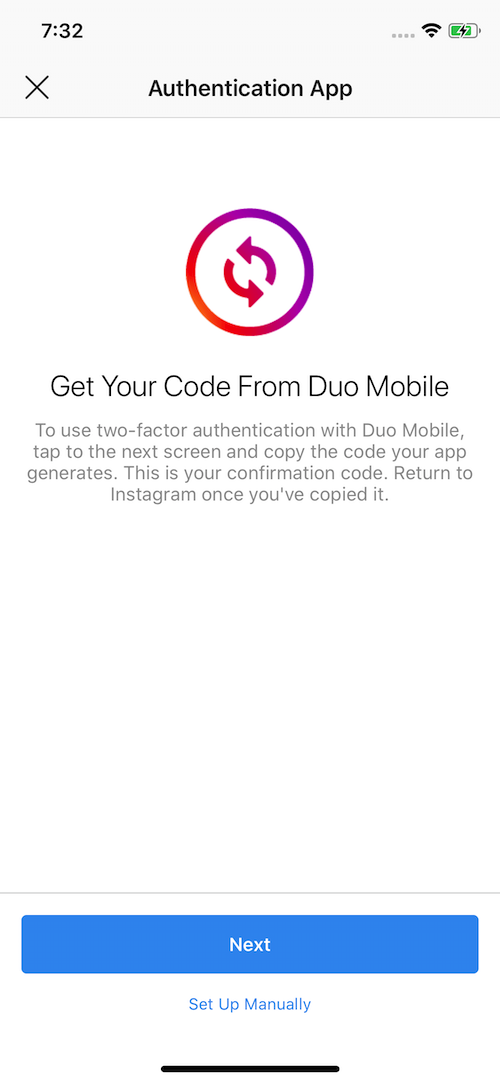 Step 9
After tapping the button, you'll be redirected into Duo Mobile where you'll see a new account has been added!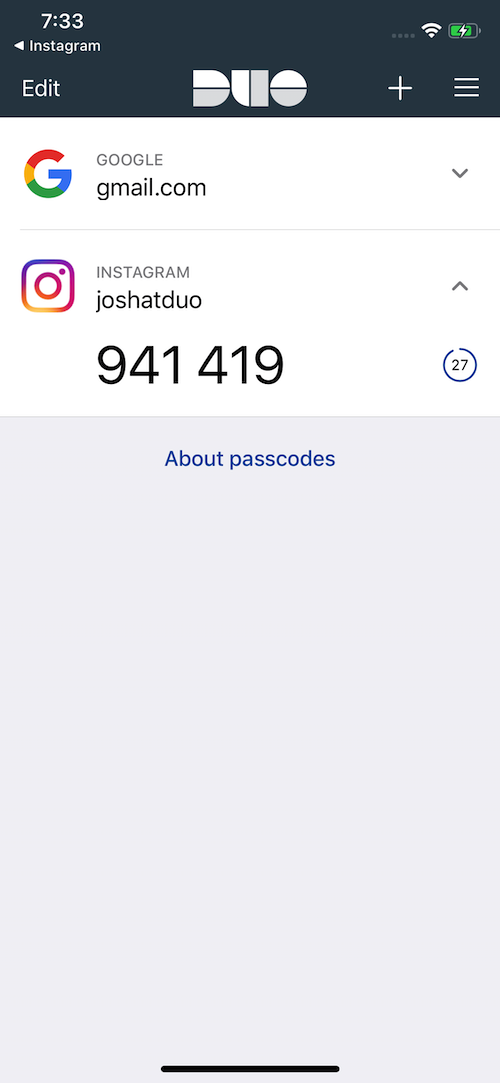 Step 10
We need to verify things were set up correctly. First, tap the passcode to copy the 6 digits. Then, switch back to Instagram.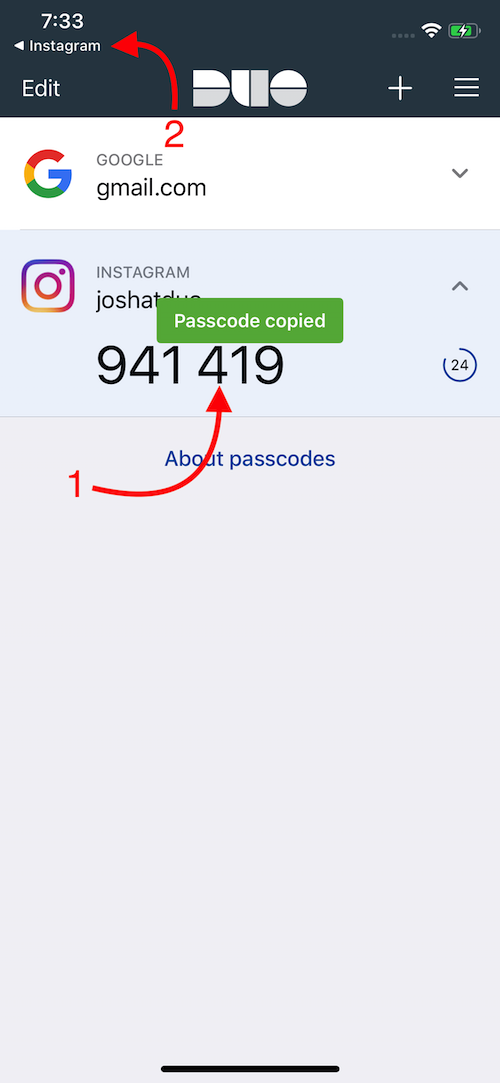 Step 11
Back in the Instagram App, tap "Next"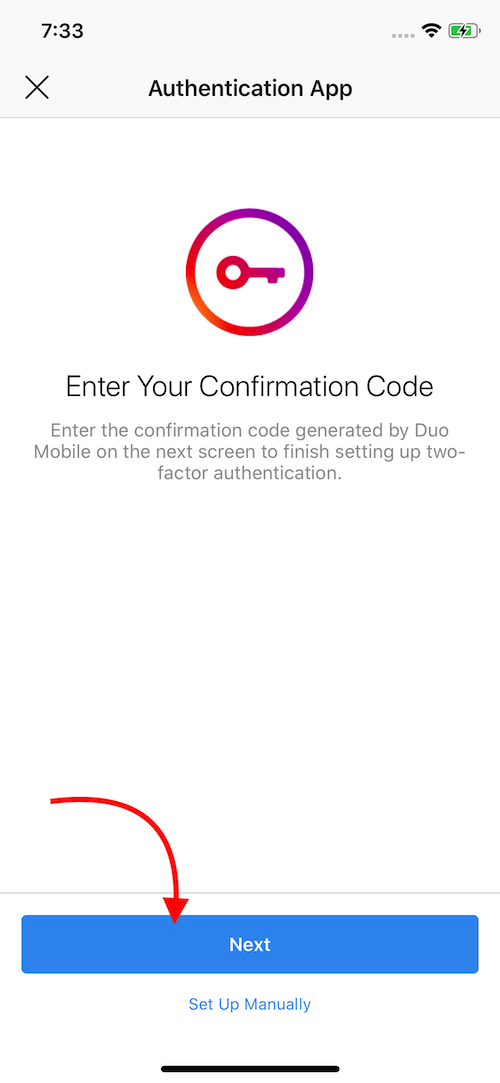 Paste the 6 digit code into the 6 boxes.
iPhone Tip: Tap over the first empty line for the "Paste" prompt.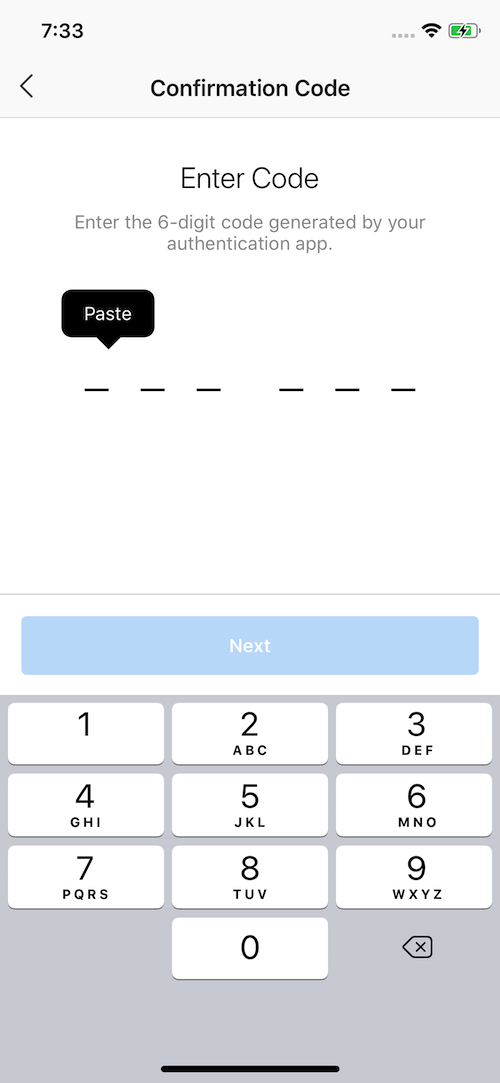 Tap "Next"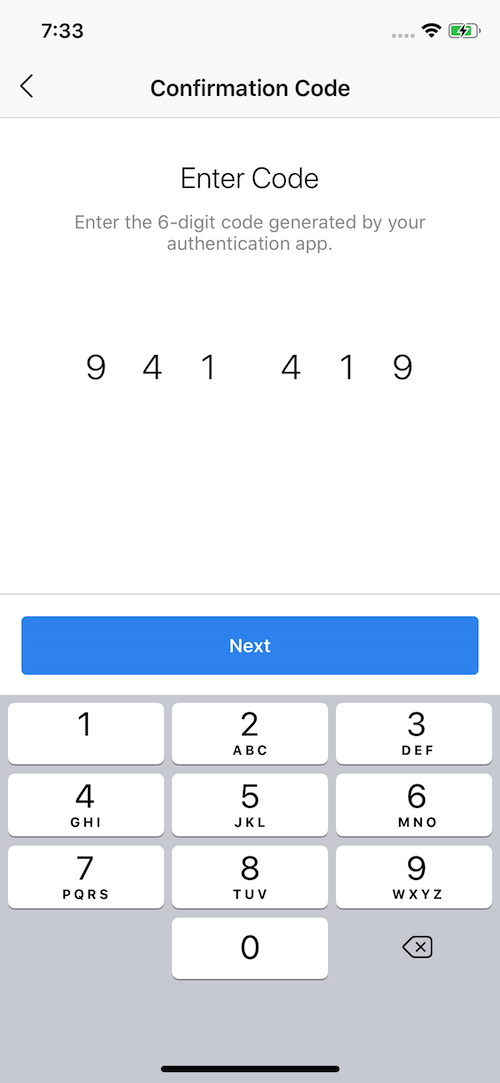 Step 12
Two-Factor is now set up! But we have one more step. Hit "Next"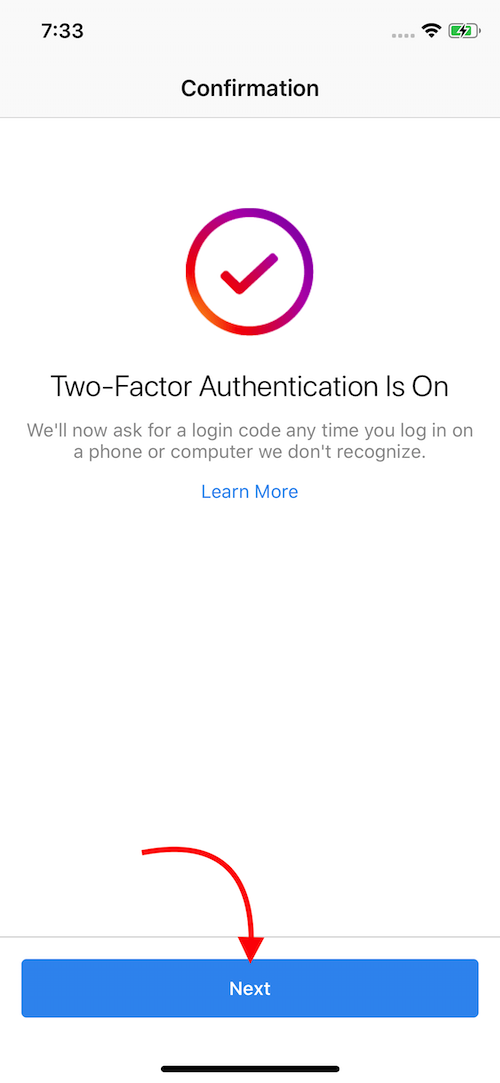 They'll help you regain access to your Instagram account in the event your phone is sold, lost, stolen or broken if you have not enabled Duo Restore.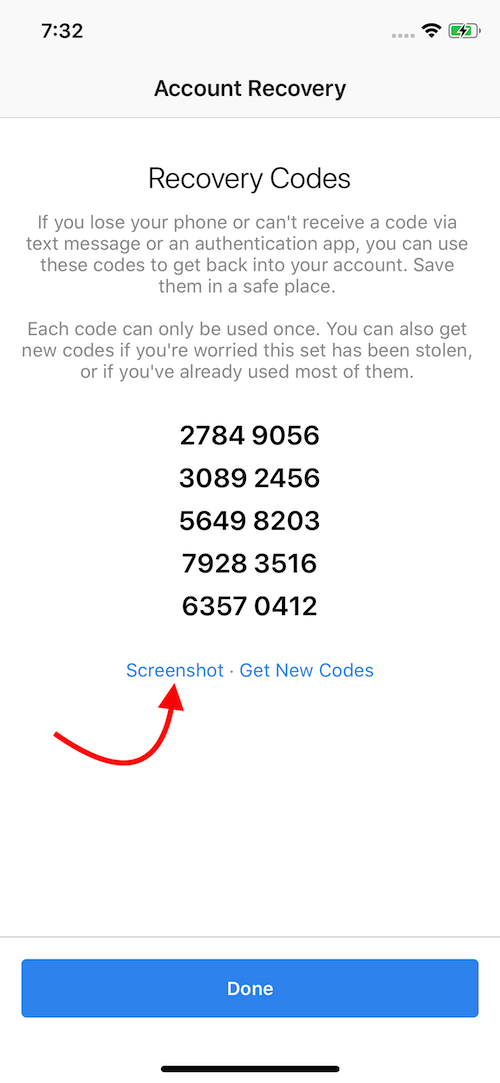 And now your Insta is on lock! Check out Duo 2FA today!
Keeping hackers out of your accounts is simple with Duo's two-factor authentication (2FA) which is available for free at the Google Play and Apple App store.