industry news
National Health IT Week 2014: Guide to InfoSec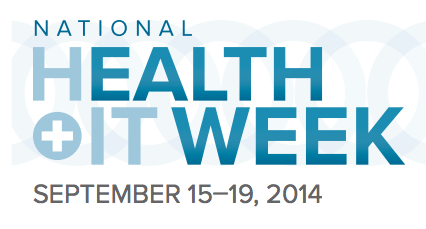 In preparation for National Health IT Week Sept. 15-19, I'd like to offer up some health IT infosec articles for the latest on security breaches, challenges, best practices and more!
More about National Health IT Week:
National Health IT Week raises awareness of Health Information Technology's power to improve the health and health care of patients across the nation. National Health IT Week celebrates the efforts that have been made through the use of Health IT —and are being made—in the transformation of how care is delivered, health information shared, quality measured, reimbursements dispersed, and patients engaged in their own health and health care.

####Remote Access Attacks & Threat Actor Profiling: Sign of the InfoSec Times The latest Community Health Systems Inc. breach shows an increase in remote, sophisticated attacks from overseas vs. physical theft of locally-saved data and devices, while a maturing information security industry has allowed us to gather the intelligence needed to profile threat actors.

####Lax Healthcare Vendor Security Leads to Data Breaches & Tax Fraud Vendor security is becoming a major concern in many different industries, and is even regulated in the healthcare industry by HIPAA compliance standards that puts healthcare vendors directly in scope of the rule.

####Healthcare Data Breaches Increase in 2013; Errors Traced to Admin Passwords In three of the top 10 breaches in 2013, the error was traced to poor administrative password behavior, such as keeping default passwords or sharing passwords, according to InformationWeek.com.

####Two-Factor Authentication for Electronic Health Record (EHR) Apps 1.84 million Americans were victims of medical identity theft last year, with the healthcare industry leading with the most data breaches of any industry. Find out how designing two-factor authentication into your EHR apps can provide strong access security.

####Streamlining Two-Factor Authentication for Health IT Not every two-factor authentication solution is created equal - find solutions to each potential problem that might accompany the implementation of two-factor within a healthcare organization.