Industry News
Now Available: Healthcare Information Security Guide
Below is an excerpt from the introduction of a new guide released today by Duo, Healthcare Information Security - a collection of relevant articles on the latest information security themes in the healthcare industry:
Protecting access to electronic patient healthcare data (ePHI) while increasing availability can present a significant challenge for healthcare security teams.
Enabling mobility and the use of remote services, such as telemedicine (the remote diagnosis and treatment of patients), can greatly improve the accessibility of patient care, expanding services to a wider population.
But that can require integrated, interoperable systems that can increase complexity and security risks that may pose a threat to the privacy and security of patient data.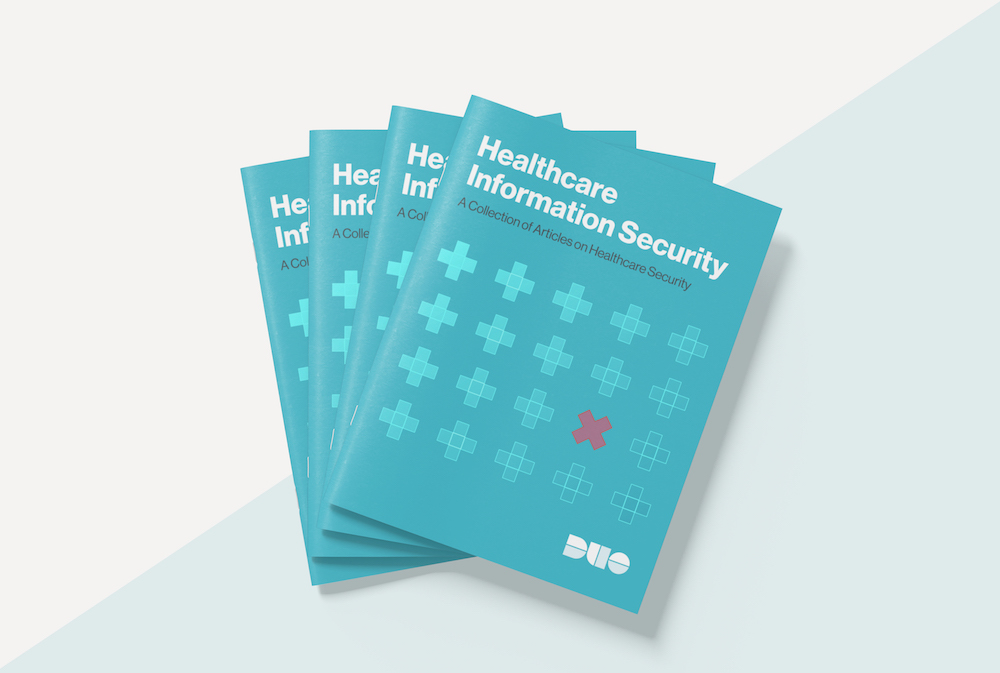 Security challenges for healthcare organizations can include:
Struggle to balance strong user authentication security with usability
Lacking effective visibility and control over the entire environment
Increased complexity introduced by unmanaged mobile devices such as employee-owned smartphones and tablets
Gaining an understanding of evolving themes and issues in healthcare information security today can help inform and shape your security team strategy.
In this collection of articles, you'll learn about:
Key healthcare security recommendations from the newly formed HHS Cybersecurity Task Force on legacy systems, patching, strong authentication and more
FBI issuance of a security warning to the healthcare industry about remote File Transfer Protocol (FTP) attacks
The top, most likely attack vectors of interconnected EHR (Electronic Healthcare Record) systems
An overview of the OCR's (Office for Civil Rights) guide to preventing ransomware, including basic measures to take to secure remote access to systems with ePHI
How to protect against potential ransomware attacks on hospital systems by gaining endpoint visibility
How to secure against the threat of stolen remote desktop protocol (RDP) credentials
The latest goals for Meaningful Use, including facilitating multi-provider care and secure sharing of patient data
The importance of healthcare network segmentation to enable monitoring of data
Information security basics that can help reduce the risk of introducing vulnerabilities, ransomware and threats to your patient data environments
Balancing the security and privacy of patient data with enabling mobility and productivity in healthcare is key.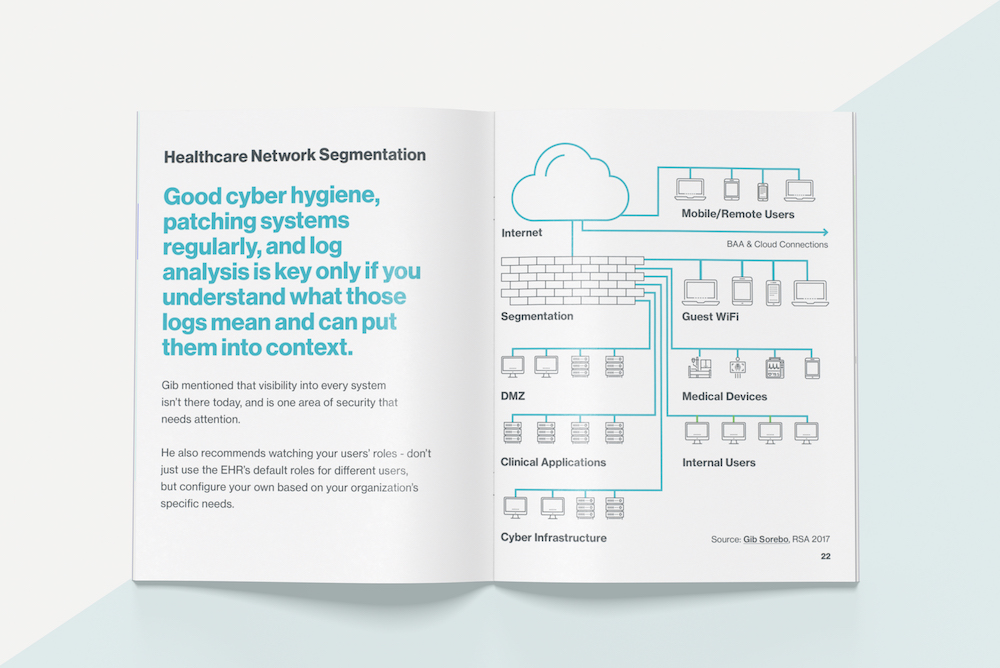 Download the Healthcare Information Security Guide today to learn more about how to balance security while enabling user productivity, and improving patient care. And visit Duo for Healthcare to see how Duo can help secure your organization.