industry news
Protecting Payment Cards: A Modern Guide to Retail Data Risks
Here's a primer of what you may have missed when it comes to payment card breaches around the end of last year:
The breaches targeting the retail, service and other industries that process payment cards show no sign of stopping. It's high time to learn about new risks and take a different approach to protecting our organizations from payment card theft.
And to help inform organizations about new threats to data, we've created a 115-page guide complete with infographics, technical solutions, and customer stories.
Check out a video below to learn more about the eBook: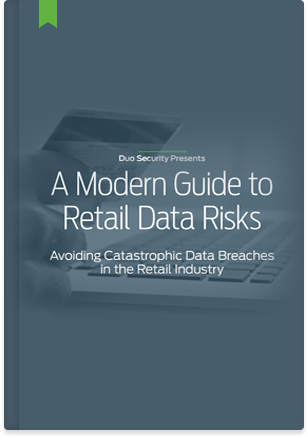 Ideal for CISOs, security, compliance and risk management officers, as well as IT admins and professionals, our free eBook: A Modern Guide to Retail Data Risks provides guidance on:
New risks to the retail industry presented by cloud, mobile and Bring Your Own Device (BYOD)
Business and compliance drivers for strengthening authentication security
How outdated security solutions can no longer effectively protect retailers and consumers alike
How implementing a modern two-factor authentication solution can work to protect the new IT model