industry news
The Essential Guide to Securing Remote Access
Nowadays, the average workday has become much more fluid than the traditional 9 to 5, since employees can now work from anywhere, anytime. It makes sense, as employees and businesses both win. It's basically like that Radiohead song: fitter, healther, more productive, as the infamous Stanford study revealed about employees working from home.
Without technology, like most things, we wouldn't be able achieve to it. Virtual private networks (VPNs) and cloud-based applications accessible over a web browser give people access to company resources whenever they need them. For many businesses, it makes sense to give employees and contractors a way to log into their networks remotely to do their jobs.
But, now more than ever, security risks prevail. Phishing, remote desktop application attacks, malware, brute-force attacks and more allow attackers to access your environment remotely and steal sensitive company and/or customer data.
A pair of login credentials can unlock access to valuable and confidential intellectual property, proprietary source code, financial data and more.
Preventing Data Breaches With Strong Authentication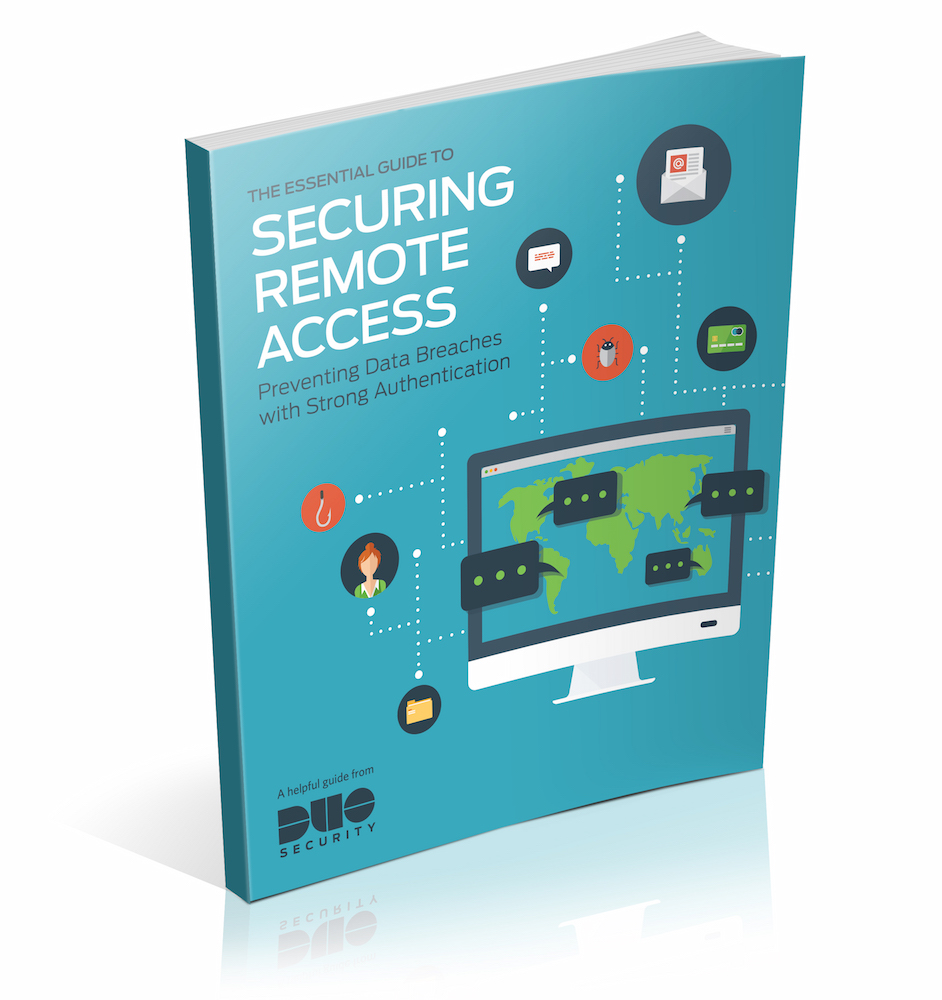 So how can your company protect your users and data? Find out in our latest guide, The Essential Guide to Securing Remote Access. The table of contents includes:
Executive Summary: Security Risks Rise for an Always-Online Workforce
Dealing with Remote Access Security Risks
The Cloud: Passwords Provide a Single Point of Failure
Protecting Against VPN Security Risks
Two-Factor Authentication to Secure Remote Access
Conclusion: Modern Technology Needs Modern Security
In this guide, we'll explore:
VPN (Virtual Private Network) and cloud security concerns
How to meet compliance regulations and secure remote access
How two-factor authentication can help mitigate risk and avoid an expensive data breach
Ideal for security, compliance and risk management officers, IT administrators and other professionals concerned with information security, this guide is for any organization that allows remote access to their environment.
Check out our other resources to learn more about modern threats and solutions.