Presented in collaboration with: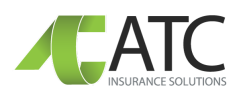 Welcome ATC Customers
Starting with multi-factor authentication, Duo helps you build a strong proactive security foundation.
ATC is pleased to offer all customers complimentary Multi Factor Authentication (MFA) from Duo/Cisco as a benefit to our policyholders.
Duo helps you secure all users, devices, and applications, preventing potentially compromised devices from accessing valuable resources and data. Duo can verify users' identities while ensuring that devices are compliant, up-to-date, and safe before granting access to applications.
Duo decreases your risk and increases your security posture. It isn't a "one-size-fits-all" solution, so an expert will contact you determine the best solution based on the unique needs of your business.
Have questions on the program? Contact our specialist underwriters at duoprogram@atcis.com.au.
Ready to Get Started?
Complete the application below and a Duo expert will contact you. Questions? Contact duoprogram@atcis.com.au.
Hey! It looks like you have JavaScript disabled.
We get it, you don't want companies tracking your data — and neither do we. At Duo, we're committed to respecting your privacy and keeping your personal information secure. Enable JavaScript to maximize your experience at Duo.com.