Please join Duo on January 28 for this magical bourbon tasting event!
Prior to the exciting evening, Duo will ship a complimentary selection of bourbon directly to your home. The day of, you'll sign into Webex for a brief introduction from Duo. Then, during the event, you'll be led by Emma Kahn, a Certified Spirit Specialist from Garrison Brothers Distillery, who will guide us in a tasting of the delicious drinks. We'll also see the award-winning mentalist couple Antonina & David perform a few tricks. Attendees of this fantastic event will be able to engage and interact with each other and Emma, Antonina, and David as they sample, taste, and have some fun.
This event will occur on: Thursday, January 28 from 4:30 pm – 6:00 pm ET
To attend this delightful digital night, we'll need a confirmation of your attendance and an address to send your ingredients! Please register above and fill out the form in the confirmation email by Monday, Jan. 20.
Details
Date:

Thursday, January 28, 2021

Time:

4:30pm - 6:00pm EST

Venue:

This is a virtual event
Presenter Info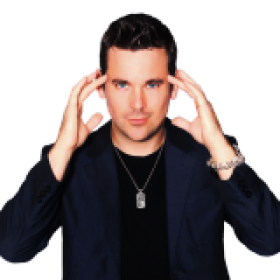 David Hall – Magician & Mentalist
Boston Magician and Mentalist David Hall's award-winning performances are full of wit, comedy, charm, stunning sleight-of-hand tricks and amazing mind reading. David typically books over 200 engagements a year and has been entertaining audiences since 1998 as a premiere Boston Magician and Mentalist. Superstars and VIP's engage David to perform at their exclusive events. His client list includes celebrities such as Mick Jagger of the Rolling Stones; Red Sox's owner John Henry, as well as many theaters, performing art centers, colleges, universities, and fortune 500 companies across the US. David has also toured internationally, performing over 20 stage shows in Dubai (United Arab Emirates). His show is a blend of comedy magic and mind-reading – a combination that results in extraordinary and unforgettable performances.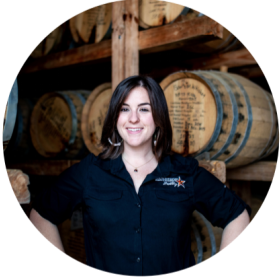 Emma Kahn – Bourbon Crusader, Certified Bourbon Professional, Executive Bourbon Steward, & Certified Spirit Specialist at Garrison Brothers Distillery
The story of how Emma found her way into the Garrison Brothers family is a long, winding one. Emma started as a tour guide at the hill country distillery. Eight months later Emma found her way into Production. For the next few years Emma focused on learning the ins and outs of production, distilling, and took a keen interest in fermentation, which soon became her true love. Today, Emma has left the ranch and now is a part of the sales team focusing on educating the masses. She travels the country hosting tastings and master classes to get down and nerdy with the larger whiskey community. She absolutely loves her job and is constantly looking for ways to further her knowledge. Emma usually drinks her Garrison Brothers bourbon neat, but when it's hot outside, she'll take it over ice with a splash of club soda. And on the rare occasion it's cold in Texas, a hot toddy is definitely the way to go.