Duo Security invites you to join this exclusive, invitation-only Lunch & Learn discussion on Thursday, October 22. This event will be held in a roundtable format, allowing for optimal peer-to-peer engagement and socializing. Attendees will learn how to deploy solutions that can verify users and establish device trust, while protecting every application.
Duo's Security Strategist, Zoe Lindsey, will lead the conversation, where we encourage you to share best practices, ask questions, and learn from the experiences of your peers.
Details
Date:

Thursday, October 22, 2020

Time:

11:30am – 12:30pm Central Daylight Time

Venue:

This is a virtual event
Presenter Info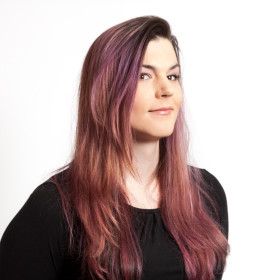 Zoe Lindsey, Security Strategist, Duo Security
Zoe Lindsey is a Security Strategist and an early member of the Duo team, joining Duo in 2012 with a background in medical and cellular technology. In her time at Duo, she has advised businesses and organizations of every size on strong security policy and unified access security solutions, and for the last two years has shared best practices and recommendations at events and discussion panels including the 2018 RSA Conference in San Francisco.