This event will be held in the form of an interactive, laid-back conversation, allowing for optimal peer-to-peer discussion and socializing. Prior to the fun morning, Duo will ship a complimentary mug and bag of coffee directly to your home. The day of, you'll sign into Webex for a brief introduction, and then dive into Dave Lewis' discussion surrounding Zero Trust and the five step program. At Duo, we understand that security is particularly difficult to navigate during this time, and are confident that you will emerge from this event with new strategies and solutions you can immediately put to work.
To attend this event, we'll need a confirmation of your attendance and an address to send your mug and bag of coffee! Please register above and fill out the form by Friday, November 6.
Details
Date:

Tuesday, November 17, 2020

Time:

9:30am - 10:30am EST

Venue:

This is a virtual event
Presenter Info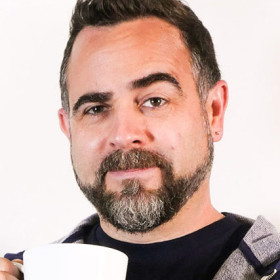 Dave Lewis, Advisory CISO, Duo Security
Dave Lewis has 25 years of experience in IT security operations and management including a decade dealing with critical infrastructure security. He is the founder of the security site Liquidmatrix Security Digest and cohost of the Liquidmatrix podcast as well as the host of the Plaintext and Murder Board podcasts. Lewis writes columns for Daily Swig, Forbes and several other publications.