Join Duo Security in London for this year's Infosecurity Europe conference (Infosec) on 5-7 June 2018 at Olympia.
This three day event is the region's number one information security event and features Europe's largest and most comprehensive conference programme, an exhibit space with over 400 exhibitors, and an audience of over 19,500 information security professionals.
You'll find Duo Security at booth F140, where we'll demo our easy-to-use two-factor authentication, endpoint security, and secure single sign-on solutions.
Duo will also be presenting several talks this week:
Make sure to catch Duo's Director of R&D, Rich Smith, on 5 June at 13:00 as he presents, "The Apple of your EFI: An Updated Analysis of the State of Apple's EFI Security Support." In this talk, Rich delves into Duo Labs' analysis of more than 73,000 real-world Apple Mac systems, exploring how the state of their running EFI compared to the expected state of their EFI.
You also won't want to miss Duo's Director of Advisory CISOs, Wendy Nather, on 5 June at 16:40, where she'll present, "Can you be just a Little bit Beyond?" which discusses the BeyondCorp/Zero-Trust security model and how to make incremental changes in adopting it that bring value without disrupting legacy infrastructure.
In addition, Wendy and Sophos CISO, Ross McKerchar, will give a joint presentation, "Discovering Effective Security," on Thursday, 7 June at 11:45. This talk will focus on the current challenges of defining and implementing effective security and explores how we can get closer to a truly usable and prescriptive security program.
Duo is also a sponsor for the SC Awards this week (the evening of Tuesday, 5 June) and is honoured to be shortlisted for two awards in the "Threat Solutions" area, in the "Best Authentication Technology" and "Best Security Company" categories.
Finally, Duo is hosting a Breakfast Briefing the morning of Wednesday, 6 June - if you'd like to join us, please make sure to RSVP here to save your seat.
Details
Date:

Tuesday, June 05 – Thursday, June 07, 2018

Venue:

Olympia, London

Address:

Hammersmith Rd, Hammersmith, London W14 8UX, UK
Presenter Info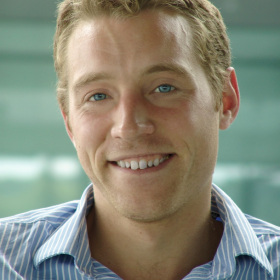 Ross McKerchar, CISO, Sophos
Ross McKerchar joined Sophos in 2007. Responsible for protecting Sophos, Ross is passionate about combining top-talent, innovative cutting-edge products, and tools & techniques to build a world-class cybersecurity program. Ross has led the internal cybersecurity at Sophos for several years, and has a BSc in Computer Science from Edinburgh University. Living and breathing security, Ross combines hands-on experience as an experienced practitioner with a top-down view.
Wendy Nather, Director of Advisory CISOs, Duo Security
Wendy Nather is a former CISO in the public and private sectors, and past Research Director at the Retail ISAC (R-CISC) as well as at the analyst firm 451 Research. She enjoys extreme weather changes while shuttling between Austin and Ann Arbor.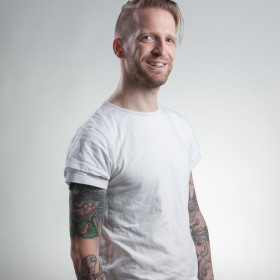 Rich Smith, Director of R&D, Duo Security
Rich Smith is the Director of R&D for Duo Labs, supporting the advanced security research agenda for Duo. Prior to joining Duo, Rich was Director of Security at Etsy, co-founder of Icelandic red team startup Syndis, and has held various roles on security teams at Immunity Inc., Kyrus, Morgan Stanley, and HP Labs among others. Rich has worked professionally in the security space since the late 90s covering a range of activities including building security organizations, security consulting, penetration testing, red teaming, offensive research, and developing exploits and attack tooling. More recently, Rich co-authored a new book for O'Reilly titled Agile Application Security: Enabling Security in a Continuous Delivery Pipeline. He has worked in both the public and private sectors in the U.S., Europe, and Scandinavia, and currently spends most of his time bouncing between Detroit, Reykjavik and NYC.
Request A Meeting