From Tuesday, June 18 to Wednesday, June 19, the Defense Strategies Institute (DSI) will host the 6th annual Identity Management Symposium in Alexandria, VA. Join solution providers like Duo Security, along with key-policy makers across military and civilian offices, for this two-day symposium at the Mary M. Gates Learning Center.
At this event, you'l learn about the technologies and policies necessary for the further development of identity and access management used by the DoD, DHS, Law Enforcement, and Federal Government. Presentations and panel discussions will cover topics such as:
Leveraging Biometrics for Threat Detection and Defense
Applying Artificial Intelligence and Machine Learning to Identity and Access Management
Setting Standards and Frameworks to Secure Federal Government-Information Systems
Biometric Data and Identity Management: Current Research and Development at DARPA
You'll also hear from Duo's Federal Solutions Engineer, Micah Wilson, during Duo's talk "The Great Conjunction: New OMB Identity Policy Aligns the Starts for a Zero Trust Journey" on Tuesday at 10:45 a.m. In this talk, Micah will discuss:
OMB new identity guidance with strong ICAM system at the center
Shifting the operating model beyond the perimeter
Designing and implementing flexible authentication solutions to meet the new standards
Between sessions and during networking breaks and lunch, we'd love to chat with you. Stop by our table to catch a demonstration of our trusted access and two-factor authentication solutions to see how Duo provides organizations with stronger authentication controls, complements PIV and CAC access, and ensures only trusted users and trusted devices can access protected applications.
Find out more in June - we hope to see you in Arlington!
Details
Date:

Tuesday, June 18 – Wednesday, June 19, 2019

Time:

8:00am - 4:00pm EST

Venue:

Mary M. Gates Learning Center

Address:

701 N. Fairfax St., Alexandria, VA
Presenter Info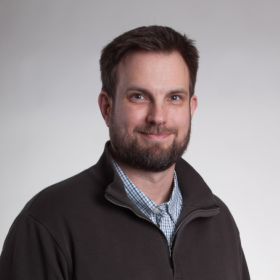 Micah Wilson, Solutions Engineer - Federal, Duo Security
Micah Wilson is the Federal Solutions Engineering Manager for Duo Security. In prior roles, Micah worked as a Federal Information Assurance Analyst responsible for penetration testing, continuity of operations planning, and certification and accreditation testing of government systems. In his current role, he supports a team that architects secure and policy compliant solutions for authentication.
Remember to register!