This year's NY State Cyber Security Conference will take place at the Empire State Plaza from June 4-5.
Hosted by the New York State Office of Information Technology Services, the University at Albany School of Business, and The New York State Forum, Inc., this conference aims to to boost cyber security awareness and empower state and local governments, academia, organizations and citizens to take better control of their digital security.
Join Duo in Albany along with technology users, IT professionals, government employees, and business owners from the region to learn real-world information and best practices for keeping your organization safe from cyber threats.
While at the conference, make sure to stop by Duo's exhibit table for a demo - see for yourself how easy and effective our two factor authentication is, or learn how our zero-trust security model enables organizations like yours to identify corporate vs. personal devices, block untrusted devices, and give your users secure access to internal applications, seamlessly.
You can also catch Duo's Advisory CISO, Sean Frazier, as he presents "Zero Trust Access: Five Steps to Securing the Extended Enterprise" on Wednesday, June 5 at 3:20 p.m. In this talk, Sean will delve into why organizations must secure a mobile workforce that uses a mix of corporate-owned and personal devices to access cloud-based applications and services. You'll learn how the zero-trust model works, and gain practical implementation strategies for your organization.
We can't wait to chat with you then!
Details
Date:

Tuesday, June 04 – Wednesday, June 05, 2019

Venue:

Empire State Plaza, Albany, New York
Presenter Info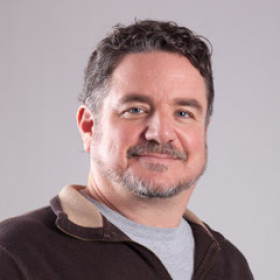 Sean Frazier, Advisory CISO Federal, Duo Security
Sean Frazier has spent 25 years in technology; spending most of those years working in cyber security in the public sector with companies like Netscape, Loudcloud/Opsware, Bluebox and Mobileiron.
Find out more!