Duo Security and the U.S. Embassy cordially invite you to an Executive Briefing on March 28, 2018, from 1:30 p.m. to 4:30 p.m. at the U.S. Embassy in the Hague.
Join us for refreshments and a presentation, given by Duo Security's Director of Security Research, Steve Manzuik, on how the new "zero-trust" security architecture, BeyondCorp, is redefining the perimeter. This high level overview will explain just what BeyondCorp/a Zero Trust Network is, and identify areas where attackers will now fail as well as areas where they may focus.
In addition to Steve's presentation, you'll have the chance to hear from an FBI agent, and there will be time afterwards for questions for both of them.
The afternoon will conclude with more refreshments and networking.
Spaces are limited and available on a first-come first-serve basis, so please make sure to RSVP to save your seat. (Due to strict security guidelines, only registered participants will be admitted.)
We look forward to engaging with you there.
Details
Date:

Wednesday, March 28, 2018

Time:

1:30pm – 4:30pm Central European Summer Time

Venue:

U.S. Embassy in the Hague

Address:

John Adamspark 1, 2244 BZ Wassenaar, Netherlands
Presenter Info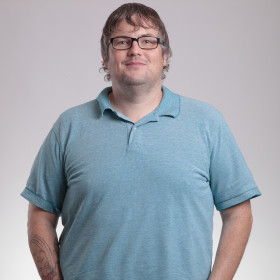 Steve Manzuik, Director of Security Research, Duo Security
Steve is the Director of Security Research at Duo Security's Duo Labs (@duo_labs), the company's advanced research team. With two decades of Information Security experience, Steve is a published author who worked on the highly successful Hack Proofing Your Network series as well as O'Reilly's Security Power Tools, among others. He has presented at various security conferences, including Blackhat, DEFCON, PacSec, AusCERT and more. Steve's experience has focused on penetration testing, vulnerability management, threat modeling, network security and security research. He is also well versed and experienced in security program building and compliance issues.