Authenticate, the industry's only conference dedicated to the who, what, why and how of user authentication – with a focus on the FIDO standards-based approach. After years of increasingly severe data breaches and user login frustration, now is the time to embrace a new way to authenticate.
Join Duo Security with Cisco Secure to hear from Duo's Technical Leader, Matthew Miller present Tips for Painless Passwordless.
Details
Date:

Monday, October 17 – Wednesday, October 19, 2022

Time:

8:00 am – 6:00 pm Pacific Standard Time

Venue:

Sheraton Grand Seattle

Address:

1400 6th Ave, Seattle, WA 98101
Presenter Info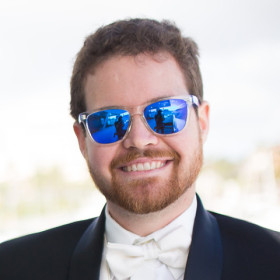 Matthew Miller
Matthew is a Tech Lead helping build out Duo's passwordless authentication capabilities. He also represents Cisco on the Web Authentication Working Group (WAWG) and FIDO Technical Working Group (FIDO TWG), cofounded the WebAuthn Adoption Community Group (WACG), and maintains Duo's py_webauthn library. In his spare time, he maintains his personal SimpleWebAuthn libraries, and sneaks in gaming when he's not spending time with his lovely wife and daughter.