Join Duo Security and the Washington D.C. IAM User Group for a talk presented by Duo's Marketing Advocacy Manager, Zoe Lindsey, on Google BeyondCorp.
Zoe will discusses this new security model as well as Duo's new Beyond edition, the first commercial implementation of BeyondCorp. She'll also focus on questions such as, "How does a company that doesn't have the resources of Google achieve a similar security posture?" and "What does BeyondCorp mean for the rest of us?"
Find out the answers on Tuesday, December 12th - we hope to see you there!
Details
Date:

Tuesday, December 12, 2017

Time:

6:00pm - 9:00pm EST

Venue:

Microsoft Campus

Room:

Room 3054

Address:

12012 Sunset Hills Rd, #100, Reston, VA 20190
Presenter Info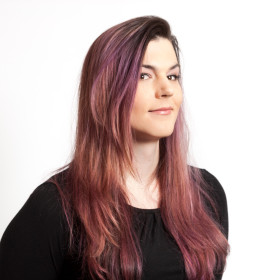 Zoe Lindsey, Marketing Advocacy Manager
Zoe is Duo's Advocacy Manager - she educates and advises organizations with unique compliance challenges including the healthcare, government, and financial industries on strong security policy and trusted access solutions. She has been hooked on tech since getting her first Commodore 64 at age 10, and she joined Duo with a background in cellular and medical technology.
Read More & Register!