Duo Security invites you to join us for an exclusive dinner on Wednesday, 6 June in London.
Meet us at the South Place Hotel's Kuriakin meeting room at 18:30 for a glass of champagne and networking with your peers and Duo's Director of Advisory CISOs, Wendy Nather. Enjoy a delicious dinner and informative discussion around the Google BeyondCorp security model and how companies like your own can adapt to the evolving perimeter-less enterprise.
Duo knows that the idea of getting rid of the perimeter can be daunting, especially for organisations that have only recently solidified one. We also know that restructuring your IT can be difficult without the proper resources; easy enough for those with armies of technical talent and revenue, but what about the rest of us?
Join us on 6 June to learn how Duo democratises security, enabling companies both big and small to secure their organisations.
We look forward to chatting with you then!
Details
Date:

Wednesday, June 06, 2018

Time:

6:30pm – 9:30pm British Summer Time

Venue:

South Place Hotel

Address:

3 South Pl, London EC2M 2AF, UK
Presenter Info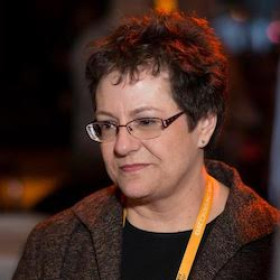 Wendy Nather