Living Security is breaking the mold of security awarenes. The theme of this year's conference is "Wage War on the Human Risk The Intelligent Way" examining the evolved strategies for the way we live, work, and play. Leading security experts will be presenting throughout the conference, including Executive Director at the National CyberSecurity Alliance (NCSA) Kelvin Coleman, Director of the Information Systems Security Association (ISSA) Jimmy Sanders, CISO, VP of IT & Security at Amplitude Olivia Rose, and Duo Advisory CISO Wolfgang Goerlich.
We live in a newly evolved world and are using our devices for more things than every before. With this change, security training has to evolve too.
Join us on June 24 for fresh, modern perspectives designed to help you change behaviors and reduce your organization's risk in a world where life happens online. We look forward to seeing you there!
Details
Date:

Thursday, June 24, 2021

Time:

12:00pm - 5:30pm EST

Venue:

This is a virtual event
Presenter Info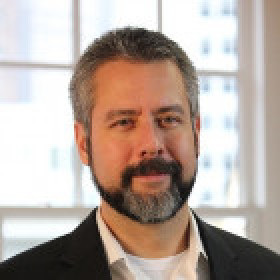 J. Wolfgang Goerlich, Advisory CISO, Duo Security, now part of Cisco
J. Wolfgang Goerlich is an Advisory CISO for Duo Security. He has led IT and IT security in the healthcare and financial services verticals, and advisory and assessment practices in several cyber security consulting firms.
Plan Your Day:
12:00 EDT | Kick Off + Opening Remarks


12:30 | Kelvin Coleman at the National CyberSecurity Alliance (NCSA)


1:30 | Rapid Fire Session

Yael Nagler | Yass Partners
Chris Hadnagy | Social Engineer
Wolf Goerlich | Duo Security



2:30 Interactive Session

David Spark | CISO Series
Jimmy Sanders | Netflix
Olivia Rose | Amplitude

3:30 | Jinan Budge | Forrester
4:30 | Chris Nickerson | Lares
5:30 | Networking
![XX](/assets/img/events/lvs_conferencelogo_black-59.jpg)
Register here!