The way we work may have changed, but odds are we still start our days pretty much the same way: with a hot cup of coffee. Join us for a coffee & convo WebEx event!
What is brewing?
We will begin with a coffee kit that will be sent straight to your home. We will guide you through brewing a coffee for you to enjoy during this event.
You'll tune in to Webex to hear an inspiring story from Matt D'Aquino.
Karl Lewis will discuss the importance of usability in security products, MFA in ACSC's maturity model and moving beyond MFA.
Sit back to relax and enjoy a delicious cup of hot, fresh coffee while networking and discussing with your peers!
To attend this event, we'll need confirmation of your attendance and an address to send your mug and bag of coffee. Please register above and fill out the form by October 29, 2021.
Details
Date:

Tuesday, November 09, 2021

Time:

10:00am – 11:15am Australian Eastern Daylight Time

Venue:

This event will be held virtually via WebEx
Presenter Info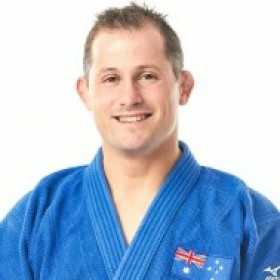 Matt D'Aquino
Matt D'Aquino has fought some hard battles in his time. For 11 years he travelled the world training and fighting. He has completed in some of the biggest world tournaments, including four world championships and the Olympic games. Matt will share the importance of goal settings and believing in yourself to achieve your dreams.
Karl Lewis, Solution Architect, Duo Security at Cisco
Karl Lewis is Duo Security at Cisco's Lead Architect for the APJC region. He helps bridge the gap between technology and business problems for organizations by helping them understand how Duo integrates and addresses current business challenges around cybersecurity. Karl has over 8 years of experience administering, designing and securing enterprise and service provider networks as a multi-certified network security architect and a contributor to the PreSales Collective, an international community of pre-sales professionals.