Get ready for Cloud Expo Europe this March in London!
This two-day event aims to bring attendees the latest, best, and most relevant information on cloud technologies. By attending, you'll have the opportunity to network with tens of thousands of technology professionals, discover more than 500 of the world's leading vendors, hear from over 600 expert speakers across 22 theaters, and learn about topics such as GDPR, Internet of Things, Security of Things, Diversity & Talent, and more.
Duo will be hosting two 20 minute presentations:
In our talk, "A Glimpse Into How Phishers Operate," we will present Duo Labs data on attacker tactics, which help demonstrate how attackers operate. In addition we will discuss preventive measures and best practices to help your organization avoid being the next victim. Lastly, we will outline an open source tool released by Duo Labs that organisations can leverage for their own analysis.
In our talk, "An attacker's View of Zero-Trust Networks," Duo's Director of Security Research, Steve Manzuik, will discuss how the new "zero-trust" security architecture, BeyondCorp, is redefining the perimeter to address insider risk, vulnerable endpoints, policy gaps and more. This talk will be held on Thursday, 22 March from 11:00 - 11:25 (including 5 minutes for Q&A) at the Security of Things Theatre.
You can also catch Duo at Stand S2632 for interactive demos and swag giveaways!
Details
Date:

Wednesday, March 21 – Thursday, March 22, 2018

Time:

9:30am – 5:00pm British Summer Time

Venue:

ExCeL London

Address:

Royal Victoria Dock, 1 Western Gateway, London E16 1XL, UK
Presenter Info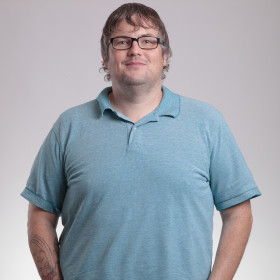 Steve Manzuik, Director of Security Research, Duo Security
Steve is the Director of Security Research at Duo Security's Duo Labs (@duo_labs), the company's advanced research team. With two decades of Information Security experience, Steve is a published author who worked on the highly successful Hack Proofing Your Network series as well as O'Reilly's Security Power Tools, among others. He has presented at various security conferences, including Blackhat, DEFCON, PacSec, AusCERT and more. Steve's experience has focused on penetration testing, vulnerability management, threat modeling, network security and security research. He is also well versed and experienced in security program building and compliance issues.
More Details Here!