Everyone knows exactly how they like their coffee, but can you tell the difference between a good cup and a great coffee experience? With some simple tasting skills and knowledge of the journey coffee makes from the field to your home or your favorite coffee shop, you will become a discerning coffee drinker and master Barista.
As we compare several coffees for aroma, color, and grind, we move to brewing a precise cup of coffee in a classic pour over drip style. We will taste several cups side by side, aerating and sniffing our way to expertise. The journey will be hosted by Chef Michael Lomonaco and moderated by Duo Advisory CISO Helen Patton.
A great Barista prepares numerous coffee beverages with finesse and flair, and Michael will teach us some delicious preparations using brewed coffee and a few simple twists to spice up your coffee life.
Learn:
Smoked Bourbon Coffee Cooler
Chocolate-Hazelnut Coffee
Tiramisu Affogato
Whipped Dalgona Korean Coffee
Vietnamese Coffee - Hot or Cold
Find your inner barista with us and get on your way to becoming a master taster and coffee expert with your peers in the education industry!
This event is invitation only, so please make sure to register for one of the following sessions below:
Details
Date:

Tuesday, May 18 – Wednesday, June 09, 2021

Venue:

This is virtual
Presenter Info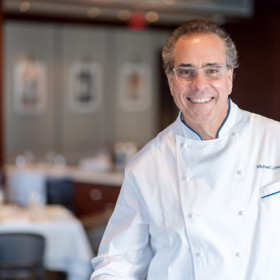 Michael Lomonaco, Former Executive Chef of Windows on the World, Chef/Partner of NYC's Porter House & Hudson Yards Grill
Widely Regarded as a Chef's Chef, Michael is one of America's Most Recognizable Culinary Leaders. He led the World-Famous Restaurants at Windows on the World as well as the famed '21' Club. He is currently Chef/Partner of NYC's Finest Steakhouse, Porter House Bar and Grill, Center Bar & Hudson Yards Grill.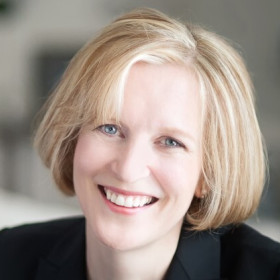 Helen Patton, Advisory CISO, Duo Security at Cisco
With more years working in the Security, Risk, Privacy and Resiliency professions than she cares to say, Helen Patton advocates using information risk, security and privacy to enable the mission of organizations and to support society at large.
Helen is an Advisory CISO at Duo Security (now CISCO), where she shares security strategies with the security community. Previously she was the CISO at The Ohio State University where she was awarded the ISE North American Academic/Public Sector Executive of the Year, and an Executive Director at JPMorganChase.