Join Duo Security at Converge Detroit, a two-day conference which spotlights information security, allowing professionals to come together from diverse technological backgrounds to discuss issues that every organization faces. The goal of Converge is to promote the discussion of security and to ensure that it stays top-of-mind and meets business needs.
Keynote speakers include Wendy Nather, Duo's Principal Security Strategist - check out her talk, "How Much Security Do You Really Need?" at 9:00am on Friday, May 12th in Room 320. Wendy will also be part of a panel, "Cyber Security Hiring, Retention, and How to Get the Perfect Job in a Competitive Market," that Friday at 3:00pm in the same room (320.)
Details
Date:

Thursday, May 11 – Friday, May 12, 2017

Time:

9:00am - 5:00pm EST

Venue:

Cobo Hall

Address:

1 Washington Blvd, Detroit, MI 48226
Presenter Info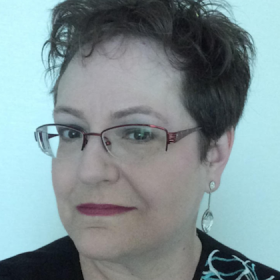 Wendy Nather, Principal Security Strategist
Prior to Duo, Wendy was Research Director at the Retail ISAC, and in the Information Security Practice at 451 Research. She also led IT security for Swiss Bank Corporation (now UBS)'s investment banking division in the EMEA region, and was named one of SC Magazine's Women in IT Security Power Players in 2014.
Learn More about Wendy's Talk!